So, you've read up on options trading and taught yourself the basics. You have a strategy in mind, and you've got the money you need to trade.
Now, you're looking to start trading options. And you're trying to figure out the best options trading brokers out there.
If you're experienced buying and selling stocks already, then it's likely your current broker can help with options trading, too.
But you'll have to apply for an options trading account before you can begin. And this is true even if you've been buying and selling stocks for years.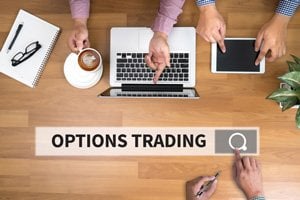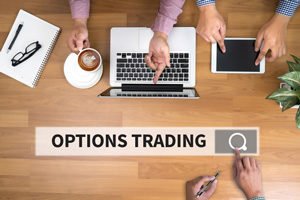 That's because options trading is a bit more complex than buying stocks. So, your options trading broker will look at your portfolio to figure out where you can justify the risk.
If you're experienced with trading stocks, you know there is a trading fee. This is still true for options trading. But the difference is that options trading contracts have a contract fee, too.
In most cases, these fees are less than $1 with online options trading brokers. But it's important to note that this fee is for every contract in the trade.
Options contracts are typically 100 shares. So, if you buy 500 share options of a stock, your fee could be $5 on top of the transaction fee.
Still, that trade is likely to cost you less than $10 total. When comparing options trading brokers, those fees could vary by a few dollars.
Learn How to Trade Like the Pros: Tom Gentile just recorded all of his most potentially lucrative trading secrets in America's No. 1 Pattern Trader Cash Course. This could set you up for life – and it'll only cost you $1…
And while you'll definitely want to look at the fees, it's important to use an options trading broker that is easy.
So, even if you already have a broker, it's not a bad idea to look around at the best options trading brokers out there.
Especially if you're looking for something specific.
With all of that said, here's an options trading broker comparison.
Best Options Trading Brokers, No. 5: TradeStation
One of best options trading brokers is TradeStation. TradeStation offers a comprehensive guide on options trading for pro day traders and novices alike. The firm offers desktop software, but you can also log into your account through web browsers.
Plus, TradeStation also offers a mobile app where you can keep track of your options trading on the go.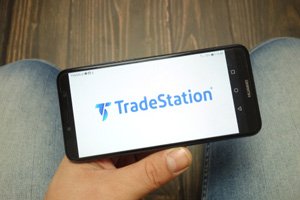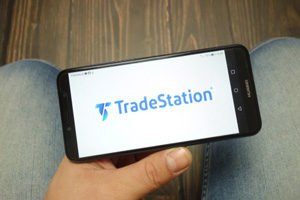 With TradeStation's data technology, you can watch market trends in real time. And you can also test your options trading strategies before you even commit your money.
After you buy an option, you can track it with TradeStation's 3D visual interface. This means you're not trying to make sense of a massive spreadsheet to see how trades will pan out.
For every option trade on TradeStation, it'll cost $5 per trade and $0.50 per contract. And while there are other commission schedules, we recommend novices sticking with the default.
Any options traders that are veterans, active military, or even first responders are incentivized to use TradeStation. Options trades, stocks, and ETFs are all commission-free for those that are part of the "TradeStation Salutes" program.
Now, let's look at another one of the best options trading brokers…
Best Options Trading Brokers, No. 4: Fidelity Investments
Next on the list of best options trading brokers is Fidelity. This broker has been in the game for over 70 years. Plus, it's one of the biggest investment companies worldwide.
Now, Fidelity is one of the most popular options trading brokers out there. In fact, it holds over $7 trillion in customer assets.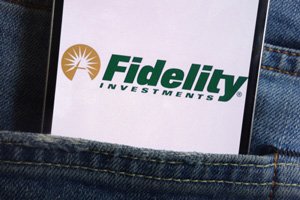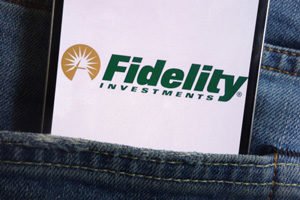 With options trading on Fidelity, the fee is $4.95 per trade on top of $0.65 per contract.
Like TradeStation, Fidelity has desktop and mobile trading apps. Fidelity offers Active Trade Pro to help investors create options trading strategies. Plus, it has in-depth analytics and customizable alerts. So, you can make your option trades at the right time without having to constantly check.
Anyone who isn't the most math-oriented benefits from Fidelity, too. Fidelity has tools that calculate risk, price points, and potential profits and losses.
This makes it so you never have an options trade where you don't know what could happen.
Options trades on Fidelity are ranked with five levels depending on risk. So, this options trading broker is new-trader friendly.
Once you're approved for the first level, you can gradually advance to more complex options trades as you learn.
But if you're still looking for some of the best options trading brokers, you can see our third one below…
The Best Options Trading Brokers, No. 3: Robinhood
Our third best options trading broker is Robinhood. And this is one of the newest brokerages around.
Robinhood launched its mobile app in 2015 for stocks and ETFs. Nowadays, it includes options trading and even cryptocurrency on desktop or mobile.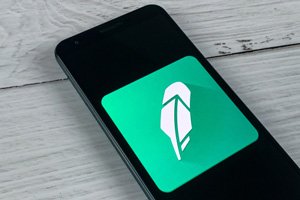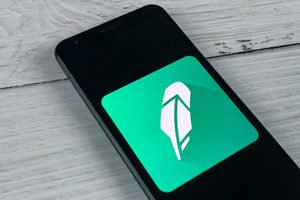 The biggest thing about Robinhood is that all options trades are completely commission-free.
So, with no commission fee and no account minimums, Robinhood has quickly become the biggest broker for millennial options traders.
But there are a few things to consider before going all in with Robinhood.
Robinhood has limited investment offerings. You can't trade bonds, mutual funds, or open a retirement account. So, you'll have to have an account with another broker for a completely balanced portfolio.
Plus, Robinhood's checking accounts are often criticized for not offering FDIC protection. And its overall tools, including customer services, are limited.
Nevertheless, Robinhood is a great options trading broker for those looking to trade for free.
However, we still have two more options trading brokers to go…
Best Options Trading Brokers, No. 2: E-Trade
Our second best options trading broker is E-Trade. E-Trade was one of the first discount options trading brokers in the United States.
E-Trade started in the early 1980s, after the U.S. deregulated broker fees. Plus, it was one of the first online options trading brokers.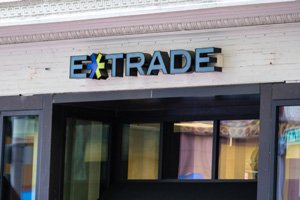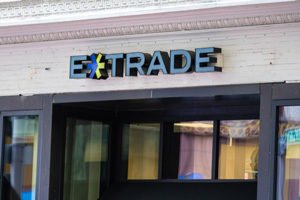 In turn, this made investing very popular among everyday people who hadn't invested with a broker before.
Since E-Trade has been around for quite some time, it's great at offering in-depth trading services. Its educational tools, desktop, mobile device software, and customer service are highly praised.
But this options trading broker isn't completely perfect. E-Trade is a little pricier than the other options trading brokers. One options trade is $6.95 and $0.75 per contract.
If you're trading every day, that could be a deal-breaker. But if you're not the most active trader and need help, E-Trades' comprehensive services are worth the extra cash.
But we still have one options trading broker to go, and it's our top pick…
The Best Options Trading Broker, No. 1
Join the conversation. Click here to jump to comments…
About the Author
Daniel Smoot is a Baltimore-based editor who helps everyday investors with stock recommendations and analysis. He regularly writes about initial public offerings, technology, and more. He earned a Bachelor's degree from Towson University.