The National Institute of Cannabis Investors says 2019 is shaping up to be a big year for CBD. That's why we're bringing you one of the best marijuana stocks to buy in 2019.
The CBD market is skyrocketing in value. Ever since hemp became legal last December, its valuation has rocketed to $591 million.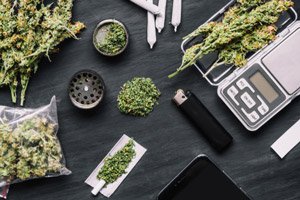 That's only the tip of the CBD juggernaut, too. The Brightfield Group estimates that the market could hit $22 billion by 2022.
That's a tremendous 3,623% advance in just a few years.
The huge increase is the reason the best weed stocks are buys. Today, we're taking a look at why CBD stocks lead the pack. Then, we're going to tell you the best marijuana stock that specializes in CBD.
Sign up for SMS so you never miss special events, exclusive offers, and weekly bonus trades.

2019 Is a Boom Year for CBD
The boom in CBD stocks is thanks to several catalysts. The first big one was December 2018's passage of the U.S. Farm Bill. Once the bill passed, it was legal to grow and produce hemp and to create CBD.
Now, CBD is a major North American market. And the largest catalyst is the fact that CBD isn't intoxicating like marijuana.
That means users can get the medicinal benefits of CBD without impairment. It relieves pain, inflammation, and stress, according to Healthline.
THREE STOCKS: Any one of these cannabis companies could potentially deliver a 1,000% windfall. Click here to learn more...
Now, you can see CBD products on the shelves of leading retailers like Amazon.com Inc. (NASDAQ: AMZN) and Walgreens Boots Alliance Inc. (NYSE: WBA).
Marijuana is still illegal on the federal level, but CBD's booming popularity will only benefit the best marijuana stocks to buy today.
And this company just made a $100 million push into the CBD space, making it one of the best CBD stocks you'll find today...
The Best Marijuana Stock for September