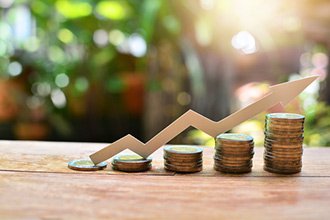 Investors understanding basic supply and demand economics often make the most money in the market. It's really not that complicated.
When demand rises for a product with low supply, prices will rise.
Another term for these conditions is inflation.
Now, all the buzz today on inflation relates to the lack of it. No inflation or worse, deflation, implies economic contraction.
Those conditions explain why interest rates have collapsed around the world. It's why the yield curve inverted in the United States and why so many investors are uncertain about the future.
An inverted yield curve is nearly foolproof in predicting a recession. However, it can't predict when that recession will occur.
Stop Forfeiting the High Ground: Sure, you could keep an eye out for the next big IPO... or you could cash in on an "infinitely greater upside." It's called angel investing. Click here to see how to get started...
What if the inverted yield curve was wrong and a recession was not forthcoming?
All of the angst in the market would be for naught, except for the opportunity it presents to investors today.
Historically low interest rates should persist, meaning investors will continue looking for yield wherever they can get it.
Like I said earlier, more buyers of a product in low supply will drive prices...
In today's market, the items in most demand are real estate investment trusts, or REITs. Especially those top REITs that pay huge dividends and have significant upside.
But investors shouldn't simply buy any REIT just for the sake of buying it.
Not all REITs are created equally. Some are better than others.
My suggestion is to focus on supply and demand when making your buying decisions.
REITs in an underlying industry experiencing inflationary conditions are the ones to target aggressively.
Here's our top REIT that fits that description perfectly...
The Top REIT to Buy Today Could Double Your Money