In mid-September, drone attacks destroyed two of Saudi Arabia's biggest oil refineries.
This kicked off a stock sell-off, especially in the energy sector. But it's also creating a massive opportunity in penny stocks.
In fact, one of the best penny stocks to buy in October could see more than 391% upside in the wake of those attacks. It's an American energy firm ready to fill the gap from Saudi Arabia's disrupted output.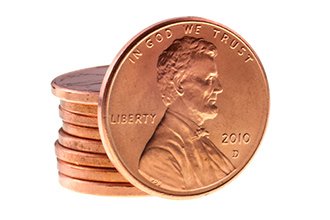 Between the trade war and global tensions rising, volatility is on the rise again. The CBOE Volatility Index (VIX) just rose above its 50-day moving average. Fortunately, volatility is a good thing for the top penny stocks to buy this month.
Since penny stocks have low share prices, the slightest movement in price can result in massive gains. A $0.50 upward move for a $1 stock is a 50% boost. And it could happen overnight.
(To help you find penny stocks with the most profit potential, we put together a quick tutorial, 5 Steps to Penny Stock Trading Success. Download it here.)
Now, of course, penny stocks are a speculative investment. A $0.50 move downward could result in a 50% loss. That's why we recommend putting no more than 2% of your portfolio toward penny stocks.
But the best penny stocks to buy in October offer an extremely lucrative opportunity for growth. Plus, entry points are low as well.
To see the type of growth that's possible for penny stocks during market volatility, just look at last week's best penny stock, T2 Biosystems Inc. (NASDAQ: TTOO). It rose more than 107% after signing a multimillion-dollar contract.
As you can see, volatility can be a good thing for penny stocks.
You could cash in on the next Alibaba, the next Uber, the next Google. We're talking life-changing IPOs here. And it'll only cost you as little as $50. Click here for the full details…
And to cash in on the market's latest movement, we've turned to the Money Morning Stock VQScore™ system. It ranks stocks based on their upside potential, and we've simply screened it for energy penny stocks.
What it found is a top penny stock with nearly 400% upside thanks to the United States' energy boom.
Currently, it sells for just $3.05 per share, but analysts see it skyrocketing 391% higher.
One of the Best Penny Stocks to Buy in October Has Much Higher to Go