Eleven states across the U.S. have fully legalized marijuana over the last 10 years. In that time, marijuana has turned into a $10.4 billion industry.
The green gold rush has already minted a new wave of millionaires. But it's far from over.
In fact, there are billions of dollars still there for the taking. And the best marijuana stocks to buy in October 2019 could help you get a piece of the pie.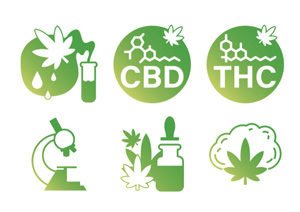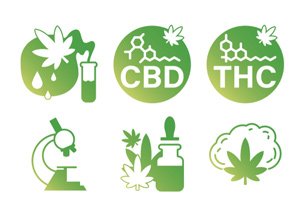 According to Meticulous Research, the global marijuana market is forecast to increase by 28% by 2025.
That's a market cap of $75.6 billion...
The best marijuana stocks to buy in October will be big winners in a growth scenario like that. But many other stocks are bound to profit from the marijuana market as well, either through services or indirect participation.
Once in a Lifetime Summit: Cannabis IPO Expert Danny Brody has turned little-known startups into booming $1.6 billion businesses. Here's how you can make YOUR fortune on today's cannabis underdogs. Check it out here.
To choose the best marijuana stocks to buy, though, investors need a reliable metric to use.
We use the Money Morning Stock VQScore™. It's a proprietary tool that rates every stock from 1 to 4.9 based on breakout potential. The higher the rating, the more likely the profits are to be spectacular.
Now, many cannabis stocks don't make it on the VQScore screen at all. Many are small and not yet profitable.
But our best marijuana stock received our best score.
One of the Best Marijuana Stocks to Purchase Shows Deep Value
[mmpazkzone name="in-story" network="9794" site="307044" id="137008" type="4"]Out top marijuana stock to buy is Canada-based Cronos Group Inc. (NASDAQ: CRON).
Now, CRON's share price has slumped this year. In fact, since hitting its highs in winter 2018, the shares have fallen more than 50%.
But you shouldn't worry. Marijuana stocks can be volatile, as the sector deals with its momentum and growth.
In addition, the U.S. Centers for Disease Control and Prevention is investigating vaping and lung illnesses. There are concerns about vaping overall. But vaping is, in our view, unrelated to CRON's products.
Many issues with vaping center around home-produced products. Cases occur in areas that haven't legalized cannabis. Many hospitalized patients have said they bought illegal THC e-liquids from sellers that were unlicensed.
But public perception has challenged CRON's share price. And the current share price is actually good news for investors. It means that one of the best marijuana stocks to buy now is selling at a bargain price.
Into the Future with Cronos
Cronos has plenty of future plans up its sleeve. For one, management doesn't want a secondary stock that dilutes the equity of current shareholders.
What it does want are partnerships that strengthen the business. In March, management sold 45% of the company to Altria Group Inc. (NYSE: MO) in exchange for cash.
The cash provided CRON management the means to enter into acquisitions that are strategic and to grow its market share vis-à-vis the competition.
Altria, which is a maker of cigarettes and other smoking products, is a powerful partner for strategic reasons as well. It supports sales, marketing, and the capacity for brand expansion.
Plus, Cronos is unique from its competitors by being a leading player in cannabidiol (CBD) products. It doesn't focus on every cannabis product.
CRON's management realized that being a marijuana producer doesn't ensure profits. Competition is steadily increasing as legalization and demand expand.
That's why CRON is focused on CBD. CBD products have higher margins. CRON has focused on building a contracted network of producers for high-margin CBD and related products.
Now, CRON is profitable. In 2018, it lost $14.6 million. But in the first two quarters of 2019, it saw $510 million in net income.
It's that kind of impressive profit growth that yields a great VQScore.
Revenue in the most recent quarter grew 120% year over year. Analysts forecast revenue of more than $60 million in 2019.
That's a whopping 283% in annual growth.
All these great results have made CRON's VQScore climb to the highest possible level. And it's the first time ever for a pure cannabis play.
Right now, CRON shares sell for $9.04. But it's expected to climb to $25 by year-end 2020.
That's a potential rise of 176.5% for one of the best marijuana stocks to buy in October.
Illinois Becomes the 11th State to Legalize Cannabis (Making More People Rich)
Cannabis laws are being reformed en masse: Illinois has not only become the 11th - and second largest - state to legalize marijuana, but the first to do so by way of state legislation.
That means the medical, personal, and economic benefits of "America's Green Gold Rush" are appealing to Republicans and Democrats alike.
One cannabis research executive is hailing Illinois the "Marijuana Mecca of the Midwest," a hallmark of the rising uncapped profit potential ahead.
Once the feds end cannabis prohibition nationwide, all bets will be off - demand will boost share prices through the roof. But you can still get in on the ground floor, just in time for what could be the windfall of the century.
Illinois is already housing some of our top picks in the industry, so a few of our favorite stocks could get yet another boost.
Just click here to see how you can get them - and to potentially profit from this "unstoppable economic revolution"...