According to a study from Macro Risk Advisors, October has been the most volatile month for investing over the last 30 years.
October is traditionally a volatile month as it is. The CBOE Volatility Index has jumped an average of 21 points every October since 1989.
But that's actually good news for the top penny stocks to buy in October.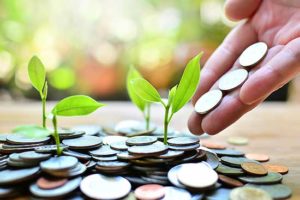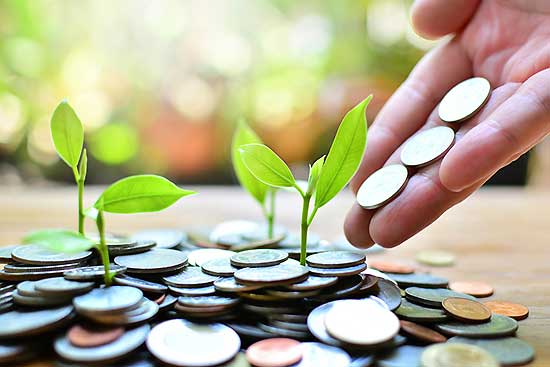 You see, unlike big-name blue-chip stocks, penny stocks tend to thrive when market conditions grow turbulent.
That's because their low share prices can create huge percentage gains with just pennies of share price movement. And higher volatility means more opportunities to find the big penny stock gainers.
In order to lock in the best possible penny stock returns for October, we use the Money Morning Stock VQScore™.
The VQScore system scours markets for stocks with the highest upside potential right now. We've simply screened our VQScore results for penny stocks to find October's best opportunities.
(We've also put together a quick tutorial to help you find penny stocks with the most profit potential. You can download it for free here.)
All three of our best penny stocks have the potential to make triple-digit returns, and our top pick could jump over 360%...
Top Penny Stocks to Buy in October, No. 3: W&T Offshore
W&T Offshore Inc. (NYSE: WTI) is an oil and natural gas exploration and acquisition firm based around the Gulf of Mexico.
Founded in 1983, the firm has applied its technical expertise to exploit the rich hydrocarbon deposits located in and around the Gulf. The firm currently operates 48 oil and natural gas fields in both federal and state waters and maintains interests in leases covering 650,000 acres.
Thanks to high rates of production and the efficient management of the firm's extraction process, W&T has been able to deliver high rates of returns for both the company and shareholders.
In fact, the firm's sales have grown 45% over the last three years, which led to an explosive 213% growth in earnings last year.
This massive growth in returns has allowed W&T to double down on its Gulf Coast extraction infrastructure.
You Could Cash In on the next Alibaba, the next Uber, the next Google. We're talking life-changing IPOs here. And it'll only cost you as little as $50. Click here for the full details...
In June, the firm announced it would acquire a significant portion of ExxonMobil Corp. (NYSE: XOM)'s Gulf Coast operations to the tune of $200 million.
The deal includes nine of Exxon's Gulf production fields as well as one onshore treatment facility.
The deal is sure to help W&M continue to grow its bottom line, which could translate into a big pop in share price.
W&M currently trades for $4.37. However, thanks to the firm's huge profit potential, analysts expect the company's stock could jump as much as 151%.
With a perfect VQScore of 4.9, that could be too conservative a projection.
But it's nothing compared to our next top penny stock to buy in October...
Top Penny Stocks to Buy in October, No. 2: Callon Petroleum
Like W&T Offshore, Callon Petroleum Co. (NYSE: CPE) is an oil and gas exploration firm focused on the acquisition and exploration of fossil fuels. And it also boasts a perfect score of 4.9.
Founded in 1950, Callon's operations are centered in the Permian Basin, a large oil basin in the southwestern United States.
Callon established operations in the Permian Basin in 2009, acquiring 8,800 net acres for $16 million.
Since then, the firm has gained control of over 75,000 net acres across the nation. The firm's size allows the company to quickly adapt to changing market conditions and meet shifting global demand for fossil fuels.
And this kind of adaptability is showing up in the company's revenue. Sales surged 60% higher between 2017 and 2018, hitting a 10-year high for the company. It also meant the company raked in double the profits of 2017, another 10-year record.
That kind of growth is likely to continue as demand for oil continues to grow.
According to a recent report from the U.S. Energy Information Administration, American oil output is expected to rise by nearly 1.5 million barrels a day over the next year.
This growth will also make the United States the world's largest oil producer, ahead of Russia and Saudi Arabia.
With oil demand continuing to grow, analysts see Callon's stock rising from its current price of $4.34 to $12 - a gain of 176%.
That kind of return pales in comparison to our top penny stock to buy in October.
It's a cell company tapping into a lucrative new market, putting it on track for gains of an upward 360%.
And it's only trading for $4.71...
The Top Penny Stock to Buy in October