For years, the first time retail investors could get their hands on a hot new company was through an IPO.
But thanks to a new law, investing pre-IPO is now a reality for nearly any investor with any amount of money.
And pre-IPO investing can offer even bigger returns than trading stocks on the public markets.
That's especially true when you consider that IPO investing isn't always a great idea for retail traders…
The Risks of IPO Investing
Retail investors are at a disadvantage when it comes to IPOs. Large institutional investors, such as pension funds and hedge funds, have access to IPO shares before retail investors get a crack at them. And these big funds get to buy them for a fraction of the price they'll open at on public exchanges.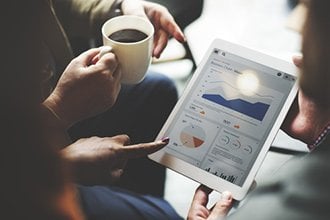 That can result in the share prices being bid up to very high levels, especially for hot, highly anticipated IPOs like Uber Inc. (NYSE: UBER) and Facebook Inc. (NASDAQ: FB). They can especially move higher right before they become available to retail investors.
Effectively, a retail investor may buy an IPO at a price that's been bid up too high to be sustainable in the near term. The price can tumble, just to let the air out. (To avoid this fate, check out the five questions every IPO investor should ask right here.)
Now, that doesn't mean that IPOs are always a bad idea. Amazon.com Inc. (NASDAQ: AMZN), for example, has created generational wealth among its early investors. Facebook fell in the post-IPO period, but investors who held on through that period were richly rewarded in the long term.
Stop Forfeiting the High Ground: Sure, you could keep an eye out for the next big IPO… or you could cash in on an "infinitely greater upside." It's called angel investing. Click here to see how to get started…
And if you want to cash in on the next big IPO, make sure you check out our free guide right here.
But you don't have to wait for the IPO to start cashing in on some of the hottest private companies on the market anymore.
Here's how you can begin investing pre-IPO and start making a fortune.
Pre-IPO Investing Is Investing in the Early Stages
Startup and early-stage companies often fail due to lack of funding. They need seed capital to produce their product or service, to market, and to expand.
However, there can be long stages between the founding of a company and it going public.
The answer is early-stage funding for the pre-IPO stage. It's also known as first-stage funding or angel investing.
Angel investors provide seed money to startup companies valued at less than $5 million.
In startup history, many angel investors have been related to or friends of the founder. Jeff Bezos, the founder of AMZN, tapped 22 friends and family members for his seed capital. Now, their mid-1990s stake is worth over $8.5 billion – 17,000,000% appreciation, if you're counting.
Once companies reach the $5 million valuation mark, venture capitalists come calling. Venture capital is located primarily in firms rather than individuals.
For many years, angel investors needed to be individuals with millions in assets and six-figure incomes.
Now, thanks to Neil Patel's Angels and Entrepreneurs Network, you can be a pre-IPO angel investor with only $50.
In 2012, Congress passed the JOBS Act, making 240 million people in the United States eligible to be angel investors.
As a pre-IPO investor, you ride the upside as a company produces a successful product and grows its sales and profits. When institutional investors become excited, you can sell into that wave and realize the profits, rather than being restricted to investing after the wave crests.
As a pre-IPO investor, you own equity in the startup, just as you do when you own stock. But the upside can be much higher.
All you need is the right network to help you find the most lucrative deals.
And that's exactly what we have for you today…
Robert Herjavec: Indisputable Proof That Anybody Can Get Rich Through Angel Investing
When Neil Patel launched the Angels & Entrepreneurs Summit, he had only planned to invite a small group of guests to join him and guest "Shark" Robert Herjavec… but then Neil revealed something truly shocking.
During this clip (about halfway through the event), he reveals indisputable proof that anybody can transform their life through angel investing.
We knew we had to show this event to everyone – the information is just too valuable to keep under wraps.
You owe it to yourself to watch this right now.
Follow Money Morning on Facebook and Twitter.