Seven years ago, Congress legalized startup investing for everyday Americans.
But many investors weren't even aware it happened.
Fortunately, Money Morning can show you how to invest in startups successfully.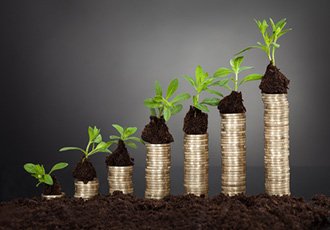 For most of the market's lifespan, startup investing was exclusive to Wall Street and Silicon Valley.
If you didn't have a spare $50,000 in cash, you couldn't even think about startup investing.
But that changed for the better once Congress passed the JOBS Act in 2012.
One specific clause called Title III enabled 240 million Americans to begin investing in startups.
So, anyone that's 18 years old or older can lock in a ground-floor opportunity.
In fact, you don't need to be a Silicon Valley millionaire to invest in startups anymore. All you need is $50 and the right network.
And folks who don't know about it are missing out on one of the most lucrative opportunities to generate wealth ever.
That's exactly why we've created an investment strategy to help everyday people have a chance at generating life-changing windfalls through startup investing.
And you can see exactly how to invest in startups in a minute. First, we're going to take a look at what a startup investor is, the risks and rewards, and questions to ask before investing in a startup.
What Is a Startup Investor?
To put it simply, startup investors are those that invest in firms before they trade publicly on the market.
Every startup needs seed money to get off the ground. So, startup investors offer an investment for a stake in the firm.
So if a company takes off, startup investors own a part of it before it starts trading publicly. And in most cases, they're greatly rewarded for the investment once it does go public.
Startup investors typically receive preferred stock and convertible bonds over common stock.
And what's great about startup investing is that you can do it yourself and put your money into firms that really capture your interest.
But startup investing does offer both risk and reward. Fortunately, the reward can be much greater.
What Are the Risks and Rewards of Startup Investing?
Because startups are very small companies, they're riskier than investing in publicly traded companies. And startup investing, in general, is a speculative play.
Not every startup will be successful. In fact, many will be losers. But all it takes is one great startup to take off for you to score big.
So, in exchange for the risk, the rewards are potentially much higher.
And we'll show you how you can capture big returns in a second.
But company size isn't the only risk. There's also the chance of share dilution.
Dilution can happen when a startup releases new shares prior to going public. Newly issued shares can lower the value of your startup investment.
Fortunately, with the right strategy, you can protect yourself from startup investing risks. Check out our expert information, below…
How to Invest in Startups Successfully
Join the conversation. Click here to jump to comments…
About the Author
Daniel Smoot is a Baltimore-based editor who helps everyday investors with stock recommendations and analysis. He regularly writes about initial public offerings, technology, and more. He earned a Bachelor's degree from Towson University.