The CBD industry is projected to reach $20 billion by 2024. This could be life-changing for investors who get in on the ground floor and ride the wave of legalization.
Today, we're going to show you one of our best CBD stocks to buy right now. It's ready to pop 180%.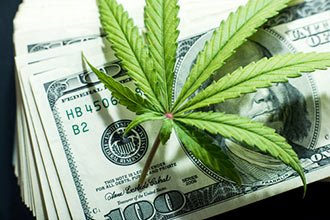 The CBD market has exploded in the past several years. And the 2018 Farm Bill made hemp production and sale on a mass scale fully legal across the United States.
Companies are now creating different CBD-infused products that consumers are snapping up to help with health and wellness issues.
Not all marijuana stocks are going to be profitable, as this has become a crowded market. But Money Morning has the tools to uncover the winners.
THREE STOCKS: Any one of these cannabis companies could potentially deliver a 1,000% windfall. Click here to learn more…
Our proprietary Money Morning Stock VQScore™ system enables us to choose from thousands of stocks to reveal those that have the best earnings potential. This system assigns a rating for every stock from 1 to 4.9.
Most marijuana stocks don't score well because they don't report profits. But today, our pick for one of the best cannabis stocks to buy now is the first in this space to get a perfect 4.9 VQScore.
This is a CBD stock that could soar as much as 180%…
This Is One of the Best CBD Stocks to Own Now