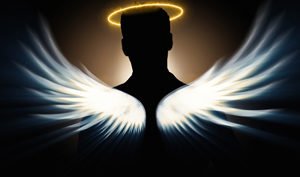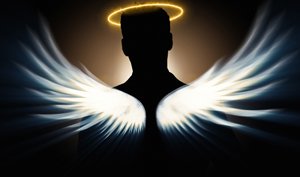 If you think angel investing is off-limits, think again. This simple guide will show you how to become an angel investor - and how to make lots of money in the process. So get ready to change your preconceptions of how angel investing works and who can be a part of it.
How to Become an Angel Investor
Just because you don't have a million dollars or aren't an "accredited angel investor" doesn't mean you can't get access to the most exciting young startups in the world.
And when even one or two of your picks takes off, it could turn your small investment into a fortune. Until recently, you couldn't get anywhere near these companies unless you were ready to put six figures - at least! - on the table.
Now all you need is $50. And if you find the next Amazon.com Inc. (NASDAQ: AMZN), you could turn that $50 into as much as $8.5 million. Kicking your investing game into high gear could be just a few minutes away if you keep reading...
How Does Angel Investing Work?
The role of angel investors is to get a young company from the "friends and family" investment stage to the venture capital and IPO stages. Businesses at the angel investing stage are typically valued at less than $5 million. They've got a good product, and they've had success generating revenue. But they haven't reached a large scale yet. That's what this round of investing is for: to bring their brand into the mainstream.
So part of the thrill for angel investors is getting in before most people have heard of the company. A few years later, when it's a household name, angel investors get the ultimate bragging rights. Of course, the profits are what we're really after. Instead of hoping for a 10% or 20% annual gain on their investments, angel investors are looking for returns of 10-1, 30-1, or more. That means angel investors don't have to hit a home run on every pick. Their winners pay for their losers and then some. So they can afford to take some risks, as long as those risks give them a better chance of a huge payday.
If you're used to being able to buy and sell shares with a simple click, though, you'll find the process a little different when you become an angel investor...
How Do Angel Investors Get Paid?
Because the companies you'll be investing in are not yet on a public exchange, you can't just trade them at market price whenever you feel like it.
Instead, you're going to be investing with an exit point in mind. The exit point is typically going to be when the company either 1) is acquired by a larger company or 2) goes public.
Big conglomerates might purchase a company to develop it into a worldwide player. Or they might purchase it to kill their competition. From an investor's standpoint, it doesn't make much difference. Corporations have a lot of money to throw around, and you'll be rolling in profits either way.
Did You Catch This? Serial entrepreneur Neil Patel reveals what it takes to become the world's next angel investor. Click here to watch...
At Money Morning, we frequently tell readers to avoid IPOs. They are rigged against retail investors like you and me, and you'll probably end up overpaying for your shares even if it's a good company.
But if you're an angel investor, that system actually works in your favor. This is your time to get out and collect some serious cash as a reward for your investing insight. If you really believe in the company's long-term prospects, you might decide to keep a portion of your shares.
Or you might decide to buy later at a favorable price. One way or another, though, you'll want to sell at least some of your stake at the IPO - because theoretical gains don't mean much to angel investors. You haven't made any money until it's in your bank account. Once it's in the bank, then comes the fun part: living the angel investor lifestyle.
How to Get Started as an Angel Investor
Maybe this all sounds great, but how do you actually find and invest in startup companies that most people haven't heard of? And how much is it going to cost up front? Thankfully, you don't have to do it on your own. Our experts will help you identify the best opportunities in the angel investing market so you can invest with confidence.
Once you're ready to make your picks, you don't need a million dollars - or even $100,000. You can get started as an angel investor with just $50 per company. That way, you can have a broad, diversified angel investing portfolio without gambling your life savings.
And because these are companies with huge profit potential, even one or two companies that take off could change your life forever. Just think about the people who invested in Amazon when it was worth $5 million. Twenty-five years later, it's now worth nearly 172,000 times that. If those are the kinds of profits you dream of, just keep reading...
Why Startups Can Have an Edge During a Recession
Uber, Airbnb, Slack, Pinterest, and Venmo have something big in common – something other than their big names.
These startups were founded during the last recession.
And now, some of the most iconic companies of our time could launch into Fortune 500s during days like today.
Follow Money Morning on Facebook and Twitter.