That didn't take long.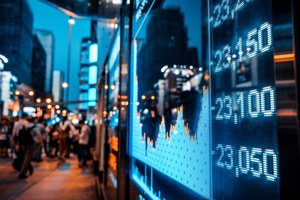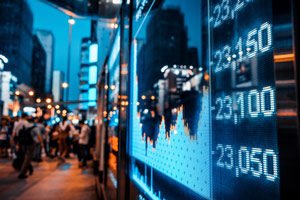 In just two days of trading in early October, investors sold stocks with a ferociousness that wiped out the entirety of September's gains. Of course, they rebounded again Friday with the Dow up over 300 points for the day.
And today's top REIT is a must-buy as stocks remain volatile.
The action should have been obvious to anyone paying attention to the markets over the last two years.
Since peaking in early January of 2018, we have gone down and up and down again.
This stock just received one of the biggest "Buy" signals shares can get – and it pays a 6.6% dividend yield. Click here to get the pick.
Rinse, wash, and repeat.
How many times will we ride this roller coaster?
The latest round of selling reminds us of the inherent risks of owning stocks.
While the financial powers that be, mainly global central banks, race to stay ahead of pending contraction in the United States, Wall Street beckons at exactly the wrong time.
The ISM survey of manufacturing activity suggests a recession is around the corner. If so, earnings are going to be hit in coming quarters. Perhaps even as soon as next quarter.
Stock valuations are already high. With a recession, there is only one way for stocks to go…
And yet, investors have seemingly few alternatives but to buy stocks.
Just watch the pundits try to spin current market weakness into a buying opportunity.
The risk/reward for stocks at the moment is not in our favor, but there are pockets of opportunity.
With the volatility of stocks, bond prices jumped again last week. That's pushing interest rates lower again.
Those in need of yield are in desperate shape.
You Can Make a Killing in the "VIP" Market: The open market can only do so much – the real wealth is built in the private sector. Now you can tap into life-changing windfalls before they potentially go public. Click here to see how…
Right now, REITs offer a very attractive income option without much risk.
The sweet spots in the market today are stocks that offer high-dividend yields and appreciation.
You just don't find that combination in many places. But the top REIT we'll show you today is the perfect example.
Why REITs haven't entirely exploded higher this year is beyond me.
Thankfully, that leaves us with plenty of REITs to choose from when looking for a stock to buy today.
Here's the top REIT to buy this week ahead of more volatility…
This Is the Top REIT to Buy Now