Over the last 10 years, eleven states in the U.S. have legalized cannabis. Since then, cannabis has become a $10.4 billion industry.
While marijuana has already created a new generation of millionaires, the next wave of wealth is on the horizon.
In fact, the marijuana market is poised to make billions more. And the best CBD stocks to buy today could help you jump in on the action.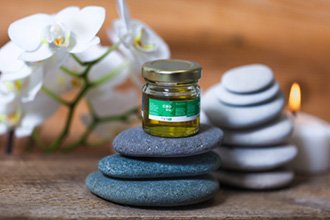 Meticulous Research says that by 2025, the global cannabis market will climb 28%. That's a $75.6 billion market cap.
Meanwhile, Brightfield Group says the CBD market could rocket up 3,600% to $22 billion by 2022...
The best CBD stocks to buy today will be the real winners with that level of potential growth. But many stocks, in general, are poised to profit from cannabis' explosive growth through indirect participation and services.
CBD Stocks Are Projected to Grow 3,600%: Marijuana's next stage is just the beginning. Several publicly traded CBD companies are vying to capture the multibillion-dollar profit potential. And these three CBD stocks could completely change your life. You can stake your claim here...
For everyday folks to choose the best CBD stocks, though, it's best to have a reliable metric.
That's where our Money Morning Stock VQScore™ system comes in. It's a proprietary tool that ranks stocks between 1 and 4.9 points based on profit potential. The closer the rating is to 4.9, the more likely the stock is poised for breakout growth.
Now, a large majority of CBD stocks don't get ranked with a VQScore. This is because most are small and not currently profitable.
But one of the best CBD stocks to buy today just received our highest score...
One of the Best CBD Stocks to Buy Today Has Huge Profit Potential
[mmpazkzone name="in-story" network="9794" site="307044" id="137008" type="4"]
Our best CBD stock to buy today is Cronos Group Inc. (NASDAQ: CRON).
CRON is a Canada-based cannabis company that mostly focuses on CBD.
CRON has several plans in the works for the future. First, its management doesn't want a secondary stock that could dilute equity for its present shareholders.
But it does want to strengthen its business through partnerships. That's why it sold 45% of the firm to Altria Group Inc. (NYSE: MO) in March.
The cash CRON made from the deal enables it to enter into acquisitions that could strategically grow its market share in relation to the competition.
Plus, with Altria as a powerful strategic partner, CRON can expand its marketing, sales, and brand.
And CRON's products are actually unique from its competition. In fact, it's become a top player in the CBD market by creating highly pure, lab-developed CBD without the need for farms.
CRON understands that simply producing several marijuana products doesn't ensure profits or make it stand out above the competition.
That's why CRON specializes in CBD. CBD products, in general, have higher profit margins. And CRON has developed a network of producers for CBD products.
Plus, CRON is profitable. In 2018, it was $14.6 million in the red. Now, after the first two quarters of 2019, it has earned $510 million in net income.
In CRON's most recent quarter, it saw 120% year-over-year growth. By the end of 2019, analysts expect its revenue to grow another $60 million.
That's an insane 283% in annual growth.
But you can't talk about CRON without addressing that its recent share price has slumped. In February 2019, it hit a high share value of $21. Now, it's trading at $8.60.
Fortunately, this isn't something you should worry about. Rather, it's an incredible opportunity.
You see, CBD stocks can be wildly volatile as the sector experiences massive growth and momentum.
Plus, the recent slump in CBD stocks has to do with the U.S. Centers for Disease Control and Prevention's latest investigation. Over the last several months, there have been several reported lung illnesses as the result of vaping.
Now, there are understandable public concerns about vaping. But in our opinion, the vaping issue is separate from CRON's products.
In fact, the problems surrounding vaping's latest controversy involves homemade THC liquids. Many of these cases have occurred in regions of the United States that still haven't legalized marijuana.
Many of those hospitalized admitted to having purchased illegal THC e-liquids from unlicensed sellers, as well.
Nonetheless, public opinion of the topic has impacted CRON's share price. But CRON's low share price could be a lucrative opportunity for savvy investors wanting to profit.
In fact, it means everyday folks could buy one of the best CBD stocks at a bargain. Right now, CRON's share price is $8.60. But by 2020, it is forecast to go as high as $25 per share.
That's a potential 191% growth over the next 12 months...
All of this has made CRON's VQScore increase to the highest score. And it's the first time a pure cannabis play has ever earned a perfect score.
That's why CRON is one of the best CBD stocks to buy today...
Illinois Becomes the 11th State to Legalize Cannabis (Making More People Rich)
Cannabis laws are being reformed en masse: Illinois has not only become the 11th - and second largest - state to legalize marijuana, but the first to do so by way of state legislation.
That means the medical, personal, and economic benefits of "America's Green Gold Rush" are appealing to Republicans and Democrats alike.
One cannabis research executive is hailing Illinois the "Marijuana Mecca of the Midwest," a hallmark of the rising uncapped profit potential ahead.
Once the feds end cannabis prohibition nationwide, all bets will be off - demand will boost share prices through the roof. But you can still get in on the ground floor just in time for what could be the windfall of the century.
Illinois is already housing some of our top picks in the industry, so a few of our favorite stocks could get yet another boost.
Just click here to see how you can get them - and to potentially profit from this "unstoppable economic revolution"...