Historically speaking, September tends to be a weak month for the market. In fact, over the past half-century, the records show returns in the final week are among the worst ever.
But for one of the best penny stocks to buy in October, it doesn't matter. Some of the top penny stocks to buy now gained in the high double digits in the last week of September alone.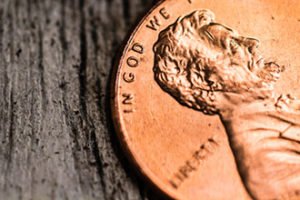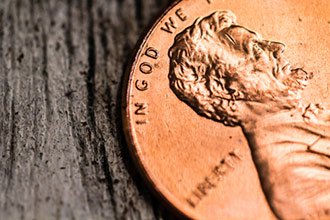 And we have one to watch that is among the best penny stocks to buy right now. (We put together a quick tutorial to help you find penny stocks with the most profit potential. You can download it for free here.)
Before we tell you what it is, let's look at why penny stocks are a great play on the market during a historically dismal time.
The U.S. Securities and Exchange Commission says penny stocks are stocks that sell for $5 or less per share. Not only is that a very affordable entry point for investors, but it's a price where the smallest move in share price could send stocks soaring. Movement of just a few pennies could actually be a very high percentage of the stock's overall price per share.
A $0.25 move on a $1 stock sends it up 25%. A $0.25 move on a $100 stock moves the needle just 0.25%. That's a big difference for investors.
History in the Making: The Congressional Jobs Act has opened doors to the pre-IPO market - now, every American has access to the trend that put airplanes in the sky and light bulbs in every home... Read the full story.
Penny stocks often move when the underlying companies receive good news. Many of these companies are in the startup or development stages. News of a drug approval, a new product rollout, or an acquisition in the industry could send them skyrocketing.
Yet, penny stocks aren't without risk. Penny stocks are a risky asset class because the stocks are often volatile. It's entirely possible a $1 stock could see a $0.25 decrease as well.
For those willing to shoot for the fences, the best penny stocks to buy in October 2019 can add to their portfolio gains, even in a rocky market.
But how do you find the right penny stocks poised for growth? Wall Street's top exchanges trade more than 2,000, so it's not a slam dunk to know which one to purchase.
That's why we utilize the Money Morning VQScore™ system to find market-beating penny stocks with great potential.
The VQScore uses a proprietary algorithm that looks at hundreds of penny stocks to find the ones that will reward shareholders.
For October, the algorithm found a penny stock that could soar over 77%. Before we show you this penny stock, let's look at the top performing penny stocks we recommended in September.
Top Penny Stocks of the Week to Watch
No. 10: Aclaris Therapeutics Inc. (NASDAQ: ACRS) grew 37% to $1.42 per share.
No. 9: Cemtrex Inc. (NASDAQ: CETXP) gained 45% to put it at $1.15 per share.
No. 8: EnSync Inc. (OTCMKTS: ESNC) grew 50% to $0.006.
No. 7: Lexicon Pharmaceuticals Inc. (NASDAQ: LXRX) rose more than 52% to $3.56 per share.
No. 6: SPI Energy Co. Ltd. (NASDAQ: SPI) climbed over 53% to $3.52 per share.
No. 5: Avadel Pharmaceuticals Plc. (NASDAQ: AVDL) increased over 56% to $3.37 per share.
No. 4: Guardion Health Sciences Inc. (NASDAQ: GHSI) rose more than 70% to $0.54 per share.
No. 3: Stage Stores Inc. (NYSE: SSI) gained over 73% to $1.44 per share.
No. 2: ReneSola Ltd. (NYSE: SOL) rose more than 77% to $1.88 per share.
No. 1: Helios and Matheson Analytics Inc. (OTCMKTS: HMNY) gained an amazing 89% to $0.003 per share.
Now that you've seen some of our previous top picks from September, we'll tell you one of the best penny stocks to buy in October 2019. Right now, it sells for $3.34 per share, but a whopping gain of 77% is possible.
Best Penny Stock to Buy in October 2019
[mmpazkzone name="in-story" network="9794" site="307044" id="137008" type="4"]On Deck Capital Inc. (NYSE: ONDK) is one of the best penny stocks to buy in October 2019. ONDK is an online lending firm that works with small business clients.
ONDK's reach is very broad across the globe. So, it can help local businesses on a worldwide scale no matter where they are. Its offices are located in the United States, Australia, and Canada.
ONDK has benefited from robust growth in the past 10 years due to its strong partnerships with big global companies in the financial sector. Plus, it's enjoyed a series of great partnerships.
In mid-2016, ONDK signed a partnership with JPMorgan Chase & Co. (NYSE: JPM). ONDK offers JPM's small business clients an online lending platform for their convenience.
ONDK also enjoys referrals from some of the biggest finance and accounting companies in the United States. Some include Credit Karma, QuickBooks, and Wave Accounting.
In addition to past successes joining with large companies, ONDK benefits from exposure to the market for small business and personal finance for individuals. And in the last four years, its profits have risen by 23%.
ONDK is poised to continue its success well into the future. Analysts forecast that the stock could climb as high as 77% from current levels as the firm continues to expand.
Robert Herjavec: Indisputable Proof That Anybody Can Get Rich Through Angel Investing
When Neil Patel launched the Angels & Entrepreneurs Summit, he had only planned to invite a small group of guests to join him and guest "Shark" Robert Herjavec... but then Neil revealed something truly shocking.
During this clip (about halfway through the event), he reveals indisputable proof that anybody can transform their life through angel investing.
We knew we had to show this event to everyone - the information is just too valuable to keep under wraps.
You owe it to yourself to watch this right now.