Some stocks don't pay dividends, but all real estate investment trusts (REITs) do. In fact, our top REIT to buy today has a yield of 11%.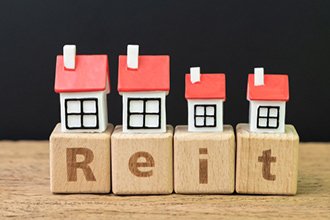 That's higher than any stock trading on the S&P 500, or any interest you'll get from a savings account.
We're going to show you that top REIT in just a moment. But first, here's why it's ready to soar.
Due to the Fed's interest rate cuts this year, bond yields have lowered. That's caused investors to shift their attention toward higher-yield investments. For many, it's turned into a search for the best REITs.
This stock just received one of the biggest "Buy" signals shares can get – and it pays a 6.6% dividend yield. Click here to get the pick.
However, the steady high-yield income is not the only reason to invest in REITs.
With REITs, you're investing in real estate. But you're not just investing in a single plot, townhome, or apartment complex. It's diversified across a range of sectors. And sometimes, one of those sectors thrives enough to boost the value of the REIT significantly.
Legal cannabis growing is a good example of this. One of our other top REITs to watch, Innovative Industrial Properties Inc. (NYSE: IIPR) is a cannabis REIT with a jump on the legal cannabis boom.
IIPR specializes in real estate dedicated to cannabis production. And by the time cannabis is fully legal, it will own a big piece of the cannabis production real estate in the United States. It's expected to grow profits 104% in the next year.
That just shows there's plenty of room for share price appreciation on top of the nice dividend. Our top REIT stock today has strong growth potential. It's not the 104% of IIPR, but it does have more than twice the yield of IIPR right now.
And if interest rates on bonds fall any further - which is likely, given the Fed's dovish posture - it could raise the yields on this top REIT pick even further.
This Investing Trend Has Made Millions for Decades: In 1968, one tech IPO could have turned $50 into $5 million. Click here to see how they did it.
That said, REITs in general are good portfolio picks whether bonds go up or down.
The question is, then, how to start investing in these. There are hundreds of REITs on the market, so it can be difficult to decide which is the best REIT to buy.
Fortunately, we have a method of screening the REIT universe to find those top picks. Our proprietary Money Morning Stock VQScore™ system scans the market for the investments with the highest earnings potential.
Our top REIT today scores a 4.0, right in the "Buy Zone." That means it's due to earn big over the next year.
Here's our top REIT to buy for an 11% yield ...
The Top REIT to Buy Right Now