Many folks don't invest, because they feel like they don't have the spare cash to start. Fortunately, that's not really the case. In fact, investing in pre-IPOs can be the perfect place to start.
Pre-IPOs are stocks that are offered before a firm's initial public offering (IPO). This gives folks the opportunity to snag stocks at great prices before they go public.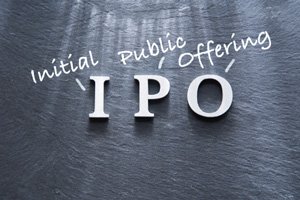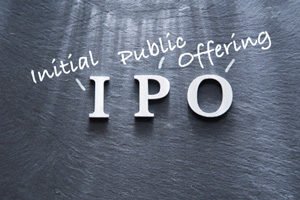 Often times, pre-IPO share prices are lower than the IPO price once the stock goes live.
Pre-IPOs happen when there's a lot of buzz driving up demand of a stock before it's trading publicly. But there's some level of risk that the shares won't be as in demand as expected. That's why pre-IPO shares are discounted, to offset the risk.
And the rewards of pre-IPO investing could be huge. Especially when the entry could be as little as $50…
The Great Potential of Investing in Pre-IPOs
Investing in pre-IPOs is also called "angel investing." Angel investors privately finance startups long before they go public. In return, angel investors are given a stake in that company.
And there are plenty of perks for being an early investor. Angel investors often get special stock options or a say in the business' direction.
Angel investors invest in the future profit potential a company has. Once a company's growth skyrockets and goes public, angel investors can become very wealthy.
Angel Investing 101: This startup investing master class can teach you to make a fortune on private companies using one simple formula. Full details…
For a long time, pre-IPO investing was reserved for the rich – mainly large private equity firms, hedge fund companies, and even wealthy folks with a lot of capital.
You may have heard of famous people, like Ashton Kutcher, becoming an angel investor. The famous actor is now a well-known angel investor. And he's profited hundreds of millions since starting.
Kutcher invested $1 million into a startup called Skype. One year later, Microsoft Corp. (NASDAQ: MSFT) acquired Skype for $8.5 billion. This instantly quadrupled Kutcher's investment.
Since then, he's been hooked.
Even Amazon's founder, Jeff Bezos, has been known to dabble in angel investing. His venture capital firm, Bezos Expeditions, backed startups like Uber Technologies Inc. (NYSE: UBER).
His angel investments made him richer. But his own company was responsible for making others wealthy, too.
Amazon itself benefited from generous angel investors as well, 22 of which invested $50,000 each in the company in the mid-1990s. Today, those shares are worth $8.5 billion each.
That's an incredible 17,000,000% gain over the past two decades.
And sure, these investments involved tens of thousands of dollars. But nowadays, you no longer need that kind of money to take advantage of pre-IPO investing. In fact, savvy investors with as little as $50 can tap into this lucrative opportunity.
Get Started in Angel Investing with Modest Capital