Cannabis has already proven its health and well-being benefits. But companies operating in this industry still face many legal and financial hurdles.
Good news: Congress just removed one of those hurdles. And that sets up a 204% profit opportunity for one of our top marijuana stocks.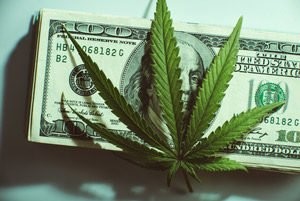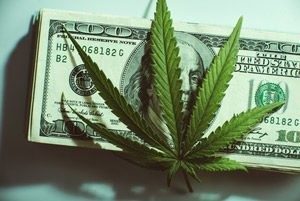 The U.S. House of Representatives just passed – in a landslide – the Secure and Fair Enforcement (SAFE) Banking Act. If it makes it all the way to the president's desk for his signature, it could be a game-changer for cannabis stocks and cannabis investors.
While 11 states have already legalized cannabis – and more are on the way – cannabis is still a Schedule 1 drug at the federal level. That means banks – which are federally regulated – are reluctant to work with cannabis companies, even in states where it's legal.
That's why the SAFE Banking Act will be so important. In the actual language of the bill, this new legislation will "create protections for depository institutions that provide financial services to cannabis-related legitimate businesses and service providers for such businesses, and for other purposes."
In other words, the federal government will give its blessing to banks and financial institutions doing legitimate business with legitimate cannabis companies.
The Next American Aristocracy is expected to be fueled by today's cannabis boom. If you take advantage now, you could enjoy the kind of wealth "that lasts generations." Click here to see for yourself…
This is incredibly important for the industry. At the very minimum, it will facilitate companies securing cash and gaining access to capital. This, in turn, will unleash the growth that was previously hindered.
Support for full legalization knows no bounds. From athletes, such as Rob "Gronk" Gronkowski, to singers, such as Olivia Newton John, to politicians, such as former Speaker of the House John Boehner (R-OH), the cannabis wave continues to sweep the nation.
But the movement does not stop there. Current House Majority Leader Steny Hoyer (D-MD) said, "I am proud to bring this legislation to the floor, but I believe it does not go far enough. This must be a first step toward the decriminalization and de-scheduling of marijuana."
The SAFE Act is also good news for pot stocks that have been struggling over the past few months. One primary reason for the decline has been a liquidity crunch. Remember, since cannabis is still not federally legal in the United States, institutions are either prohibited to hold cannabis stocks or they choose not to hold them for other reasons. That leaves them at the whim of skittish retail investors, who are quick to flee on any bad news. The vaping tragedies we've seen recently were that kind of news.
The experts still have work to do to find out why some many people got ill from vaping. But it is a good bet that a lot of it stemmed from the use of illegal or black market, unregulated for safety vapes. The government and the public seemed to throw the baby – meaning legal cannabis – out with the bathwater in their haste to "do something."
This served to drive down valuations, and some of these companies are now quite attractive. Keep in mind, as the cost of doing business, specifically from the financial end, comes down, so, too, will product prices. That should kick-start demand.
Unfortunately, there seems to be resistance in the Senate to pass the SAFE Act, so we will have to see what happens there. The bill has already been endorsed by 33 of the 100 senators, including several Republicans. Supporters are optimistic.
But even if the bill does not pass the Senate immediately, the wheels are already in motion, and the passage of the banking bill, then full legalization, cannot be far behind.
The conversation is in full voice. Sooner or later, cannabis will be treated like any other wellness product, and from there, the industry growth will explode.
And this is the 204% growth marijuana stock you'll want to be holding when that happens.
The Best Marijuana Stock to Buy Before the Boom