Oil prices are rising as hostilities between Saudi Arabia and Iran continue to escalate. And one of the best MLPs to invest in could help you profit.
On Sept. 14, drone strikes on Saudi Arabian oil facilities near the Strait of Hormuz resulted in a 7% dip in global daily crude oil production.
Then, on Oct. 11, the National Iranian Tanker Co. said one of its oil tankers was struck by a missile 60 miles from the port of Jeddah in Saudi Arabia.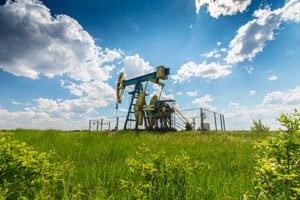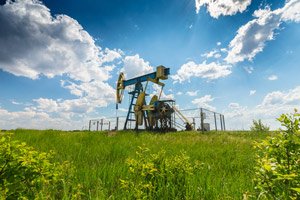 Shortly after the Oct. 11 attack, London's ICE Futures Exchange showed Brent crude jumped 1.7% to $60.10 per barrel. Meanwhile, the New York Mercantile Exchange showed West Texas Intermediate futures rise 1.9% to $54.58 per barrel.
That's just a taste of what could happen if things get worse.
Saudi Arabia and Iran are the second and fifth largest oil producers in the world. In fact, Saudi Arabia alone produces more oil than Venezuela, Canada, and China combined. And 21 million barrels of oil travel through the Strait of Hormuz each day. The strait is only 20 miles wide, making it possible for Iran to shut off oil traffic altogether.
If a war kicks off between these top five oil producers, the global oil supply will collapse. Basic economics tells us reducing supply will push prices higher.
Money Morning Global Energy Strategist Dr. Kent Moors says closing off the Strait of Hormuz could cut off 21% of the world's oil supply. This could result in a $10 jump in immediate oil prices. If conflict continues, it could shoot as high as $150 per barrel.
That's potentially more than double current prices...
And U.S. oil firms are in a prime position to profit. In fact, the U.S. oil industry is already capitalizing.
A Real-Life "Rags to Riches" Opportunity: Every day, a garage-based startup could IPO and make the little guy a multimillionaire. Click here to see how it's done...
According to the U.S. Energy Information Administration, the United States' 2019 oil production is averaging 12.3 million barrels a day. That's roughly 12% higher and 1.3 million more barrels than 2018's record highs.
That's good enough to make the United States the world's largest oil producer. Those numbers will jump even higher if supplies coming out of Saudi Arabia and Iran keep being disrupted.
Fortunately, you can cash in.
One of the best ways to play rising oil prices and U.S. oil demand is with a master limited partnership (MLP). And our Money Morning Stock VQScore™ system has found one MLP with breakout potential. It even pays a whopping 6.12% dividend yield...
But before we get to this MLP, let's take a brief look at some of the advantages of investing in MLPs to play the oil market.
Advantages of Investing in MLPs
Master limited partnerships are tax-exempt companies required to pay quarterly distributions to shareholders. MLPs offer the tax benefits you'd see in private partnerships with the cash of a company that's publicly traded on a major exchange.
Since MLPs don't have to pay corporate taxes, they have a greater amount of cash they can pay out to investors. In order to benefit from the taxes, MLPs need to make 90% of their income from things like real estate, natural resources, and commodities.
Oil sector MLPs typically operate in the midstream sector, owning pipelines, storage, and transport hubs. That means oil MLPs make more money as oil demand and production rise in the United States, since there's a higher volume being transported.
And MLPs don't have to cut into margins by exploring for or refining oil, which are expensive and risky businesses.
Best of all, the MLP our VQScore system uncovered just received our highest score, which means it has breakout potential.
And that's because this firm is absolutely booming. In 2018 alone, its net profits grew more than 50%. On top of that, this firm pays an amazing 6.12% dividend yield. That's almost double the dividend yield of the Energy Sector SPDR Fund ETF (NYSEARCA: XLE) of 3.7%.
Plus, this MLP has more than 9,000 miles of pipeline for refined oil products. That's in addition to 800 more miles of pipeline just for oil.
That means higher oil prices from a war in the Middle East could send this stock through the roof.
If Moors' prediction is right about the closing of the Strait of Hormuz, then prices could more than double from where they are now.
You won't want to miss out on investing in one of the best MLPs to buy right now...
The Best MLP to Invest in Right Now
[mmpazkzone name="in-story" network="9794" site="307044" id="137008" type="4"]One of the best MLPs to buy right now is Magellan Midstream Partners LP (NYSE: MMP).
Because MMP is an MLP, 90% of its revenue is generated from oil. But it operates mostly in the midstream sector.
What makes MMP unique is its slow-and-steady approach to growth and risk reduction.
And it has certainly worked for the company.
It's increased its shareholder distributions 671% over the last 18 years. Plus, its management seems focused on continuing the trend well into the future.
Beyond that, the U.S. Energy Information Administration says between 2019 and 2022, U.S. oil production is forecast to grow to 13.23 million barrels per day. On top of that, analysts expect the United States to produce 14 million barrels per day, on average, through 2040.
According to YCharts, that's roughly 16.2% and 17.1% of the current 81.71 million barrels produced globally per day.
In 2018, MMP's net profits grew from $869.5 million to $1.3 billion. So far in 2019, its net income is $461.36 million. And it's forecast to grow its revenue by 120.8% to $2.87 billion by the end of the year.
What's fueling MMP's impressive growth is the fact that it's expanding its presence at major U.S. oil sites. These sites include the Eagle Ford Shale and the Permian Basin. Since 2018, these oil sites have been at the center of the United States' multibillion-dollar oil boom.
The Eagle Ford Shale currently produces 1.2 million barrels per day. Forbes reports that the Permian Basin is the largest oil producer and produces 4 million barrels per day.
Combined, the math shows that is roughly 42% of the United States' total 2019 oil production of 12.4 million barrels per day.
Plus, with its latest Saddlehorn and Houston to Hearne pipelines, MMP has increased its capacity by an additional 365,000 barrels per day.
Because MMP is a major U.S. oil transportation and storage company with thousands of miles of pipeline, it's likely to make millions from the booming U.S. oil market.
MMP is currently trading for $66 per share. With a high price target of $77, it could grow as much as 17% over the next 12 months. All of this, plus a 6.12% dividend yield, makes MMP a great MLP to ride the oil market.
America's Favorite Angel Investor Shows How Easy It Is for Anyone to Invest in Ground-Floor Startups
You've probably seen stories about this person or that person making an absolute fortune from some unknown startup suddenly becoming a household name... like Uber, Airbnb, SpaceX, or Bird.
Now, it's your turn.
Shark Tank's Robert Herjavec is showing how easy it is for anyone to turn as little as $50 into what can be life-changing windfalls... all from investing in startups.
Follow Money Morning on Facebook and Twitter.
About the Author
Daniel Smoot is a Baltimore-based editor who helps everyday investors with stock recommendations and analysis. He regularly writes about initial public offerings, technology, and more. He earned a Bachelor's degree from Towson University.