Trade war fears and global economic slowdown have put Wall Street on edge. But our three top penny stocks to buy today will profit no matter what.
In fact, our very best penny stock is poised for 380% growth.
Editor's Note: Be sure to check out our free guide on trading penny stocks successfully right here.
Our top pick is from the telecom sector. But two of our top penny stocks are positioned to lead a booming domestic oil market over the next few years.
U.S. oil production is already up 1.3 million barrels per day from 2018 to 2019. But the Energy Information Administration predicts it will rise by another 1 million barrels per day in 2020.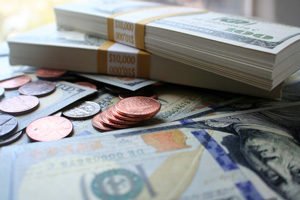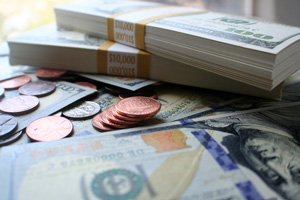 That's why our best penny stocks are headed way up. Right now, however, they're all trading for under $5.
We identified these winners with our Money Morning Stock VQScore™ system. It uses a proprietary algorithm to scan the underlying financials of thousands of stocks. Then it gives us a score from 0 to 4.9 that helps us pick the ones with the greatest earnings potential.
Anything above 4 means the stock is very likely to pop soon. We narrow those winning stocks down to the ones trading under $5 to get our best penny stocks.
And today's penny stocks all have a VQScore of 4.8 or higher. They could all more than double your money.
We'll share our 380% gainer in a minute. But first, here's one with 167% growth potential.
Top Penny Stocks to Buy This Week, No. 3: W&T Offshore
W&T Offshore Inc. (NYSE: WTI) is a Houston, Texas-based oil and gas company.
It was founded in 1983 and focuses on exploring for oil and natural gas in the Gulf of Mexico region, which is known for its rich hydrocarbon deposits.
W&T's current operations consist of 48 natural gas and oil fields in both state and federal waters. It holds interests in leases that cover roughly 650,000 acres.
Over the past three years, W&T has boosted its sales by 45%, leading the company to a massive 213% growth in earnings last year.
THREE STOCKS: Any one of these cannabis companies could potentially deliver a 1,000% windfall. Click here to learn more...
This type of growth has given the company the resources to reinvest in its infrastructure for oil and gas extraction in the Gulf region.
In June, the company acquired a large portion of Exxon Mobil Corp. (NYSE: XOM) Gulf Coast operations for $200 million. This deal included an onshore treatment facility and nine gulf production fields.
W&T showed 100% EPS improvement over the last year, and it blew past consensus estimates in Q2 with a reported $0.25 EPS versus an estimate of $0.06.
WTI stock currently trades at $4.12 per share, but some analysts are giving this one an $11 price target. That's a potential upside of 167%.
This stock has a perfect 4.9 VQScore. But so does our next one, with potential gains over 200%...
Top Penny Stocks to Buy This Week, No. 2: Callon Petroleum
If you're looking for the best penny stocks to buy now, be sure to check out Callon Petroleum Co. (NYSE: CPE).
Callon has been in business since 1950, and unlike W&T, it focuses its attention on the Permian Basin, which is located in the Southwestern United States.
In 2009, the company acquired 8,800 net acres in the Permian Basin for $16 million, which firmly established its position in the region. Since that time, it has gained control of a total of 75,000 net acres across the United States.
The company's vast holdings have allowed it to keep pace with changing market conditions. It has kept up with rising demand for fossil fuels on a global scale.
The company's revenue is a strong reflection of this adaptability. Between 2017 and 2018, sales hit a decade high when they soared 60%. Profits also doubled in that period, another 10-year record.
CPE shares currently trade at $3.91, and analysts predict these going as high as $12. This would represent 206% gains for today's investor.
That's fantastic, but it still doesn't beat this next pick. Here's our top penny stock, for 380% growth...
Top Penny Stocks to Buy This Week, No. 1