A study by Macro Risk Advisors said October has been the most volatile month in the last three decades.
That's good news for our best penny stocks to buy today. And it is part of what's sending our top penny stock up 394% in the next year.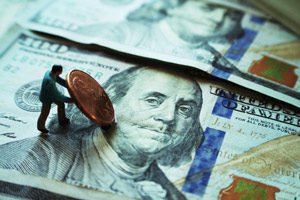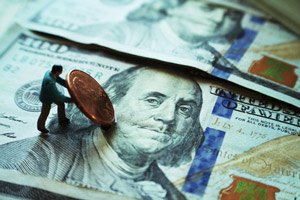 Right now, the CBOE Volatility Index (VIX) is calmed down to 13 from a monthly high of 19. But we're only halfway through the month. So there is plenty of time for the VIX to rise again.
It's more than likely to happen based on the data. Every October since 1989, the CBOE Volatility Index has jumped 21 points on average. It went up three points in just three days this month, between Oct. 4 and Oct. 7.
Penny stocks respond well to volatility like this. A small gain in a penny stock's share price can mean double- and even triple-digit returns for an investor. So when the market sees a lot of movement, penny stock investors see great returns.
But it can be tough to separate the best penny stocks from the thousands trading on the market.
We have the Money Morning Stock VQScore™ to help us do that. It's a proprietary system that scans the market for stocks with high growth potential.
The system gives stocks a score between 1 and 4.9. The closer to 4.9, the more likely the stock is to break out.
We take our top VQ stocks and isolate the ones that sell for under $5 per share to get our top penny stocks.
If you'd like to learn how to research and identify winning penny stocks on your own, you can download our free guide here.
Each of the three penny stocks we're listing today could return triple-digit gains to investors that act fast. The top one might even quadruple your money.
This first one expects 167% gains in the next year...
Best Penny Stocks to Buy Today, No. 3: W&T Offshore
W&T Offshore Inc. (NYSE: WTI) is among the top penny stocks to buy now. It is a Texas-based natural gas and oil company that has operated since 1983.
The company applies its expert technology for the exploitation of the rich hydrocarbon deposits throughout the Gulf region. It now operates 48 oil and natural gas fields located in both state and federal waters and holds lease interests that cover about 650,000 acres.
W&T's high production rates and management efficiency of the extraction process have allowed it to produce high rates of return. Its sales have jumped 45% over the past three years, and this created an impressive 213% increase in earnings last year.
This type of growth has been a catalyst for injecting more resources into the company's extraction infrastructure in the Gulf Coast.
In June, W&T announced that it had acquired a hefty portion of Exxon Mobil Corp. (NYSE: XOM) operations in the Gulf Coast for $200 million. The terms of the deal give the company nine of Exxon's production fields in the Gulf and one onshore treatment facility.
The stock is currently trading at $4.12 per share. Considering the massive profit potential from its latest moves, the stock has been given an upside for 167% by analysts.
This is a penny stock that also has a perfect 4.9 VQScore, which confirms it's ready to pop.
But this next penny stock could soar even higher - 176% in fact...
Best Penny Stocks to Buy Today, No. 2: Callon Petroleum
Callon Petroleum Co. (NYSE: CPE) is another penny stock to put on your list.
It is also based out of Texas, but this one's operations are focused in the Permian Basin in the southwestern United States. The company was founded in 1950 and is now a major player in this part of the country.
In 2009, Callon bought 8,800 net acres in the Permian Basin for $16 million, establishing its first foothold in the area. It now controls more than 75,000 net acres across the United States.
The sheer size of the company has allowed it to meet changing global demand for fossil fuels as well as react to shifting market conditions.
THREE STOCKS: Any one of these cannabis companies could potentially deliver a 1,000% windfall. Click here to learn more...
The way that it continues to effectively adapt has been proven through its financial results. The company's sales jumped 60% between 2017 and 2018, which was a 10-year high. It hit another decade-long record when it doubled its profits in 2017.
As demand for fossil fuels continues to rise, so will Callon's growth.
The United States is poised to become the world's biggest oil producer if predictions ring true. Over the next year, the U.S. Energy Information Association expects oil output from America to jump by 1.5 million barrels per day.
CPE stock is trading at $3.91 per share, and analysts see it potentially going as high as $12. This represents a 176% gain for today's investor.
But that still doesn't even compare to our top penny stock to buy. Here's our 394% gainer...
The Best Penny Stock to Buy Today with 394% Potential