Editor's Note: Be sure to check out our free guide on trading penny stocks successfully right here.
This market is going higher, but do you own the right stocks?
By "right stocks," I'm talking about those that can power your portfolio to monster returns.
If you're looking for stocks that can gain 100% or even 1,000%, you have to be targeting penny stocks.
These small caps are the ones that can easily double in value in a very short period of time.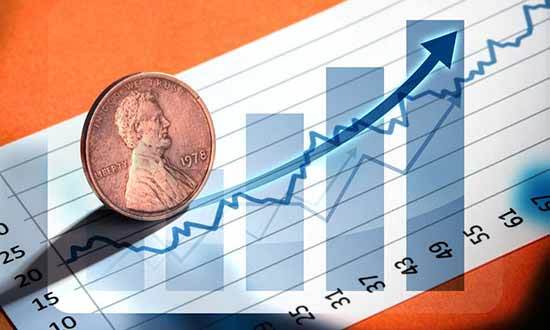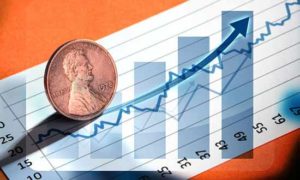 But what penny stocks should we buy?
I know penny stocks can be risky. That's the nature of the game. So how do we find the winners and avoid significant losses?
For starters, don't invest what you can't afford to lose. Picking the wrong penny stock can wipe you out entirely.
That said, if you are willing to take the risk, the best way to invest in penny stocks is to own many of them.
This greatly improves your chances of finding that 1,000% winner.
You Could Cash In on the next Alibaba, the next Uber, the next Google. We're talking life-changing IPOs here. And it'll only cost you as little as $50. Click here for the full details…
And the best way to find the right penny stocks is to utilize our proprietary Money Morning Stock VQScore™ system.
One note, many people define penny stocks as those that trade under $5 per share. But that is not always accurate. Instead, we pinpoint stocks with market caps under $2 billion. These stocks may trade higher than $5 per share, but the small market cap means the company can still grow at a very quick rate. That's when investors can see those 100% (or more) gains.
Today, we're bringing you a list of the five top penny stocks to watch ahead of 2020…
Penny Stocks to Watch Now, No. 5: BrightSphere
When the market goes up, money management firms like BrightSphere Investment Group Inc. (NYSE: BSIG) tend to outperform the market.
As a penny stock, BrightSphere can be expected to do even better than most. In 2014, this was a $20 stock. It can be that again in 2020 as the stock market rises.
Analysts have a high price target of $17 for BSIG. That would be a gain of 80% from today's price.
Penny Stocks to Watch Now, No. 4: Carrizo Oil & Gas
One of the more curious moves in the market in 2019 took place in the energy sector. Oil prices are sufficiently high for oil companies like Carrizo Oil & Gas Inc. (NASDAQ: CRZO) to make money.
So why did shares in the oil patch collapse in 2019? Fears of recession had investors selling fiercely. But those recession fears are overblown.
Look for a big recovery in oil stocks in 2020. Small names like Carrizo will be the big winners next year. Analysts are projecting earnings of $2.64 for CRZO in 2020, which should be 7% higher than FY2019 earnings.
Now, here are our top three penny stocks to watch before 2020…