The legal cannabis industry is already worth $10.4 billion, and it will continue to grow as more states legalize cannabis. But one sector of the cannabis market is really heating up.
That means our picks for the top three CBD penny stocks to buy now have massive potential.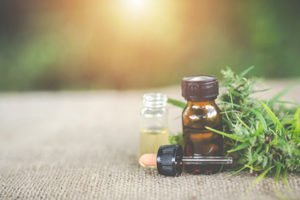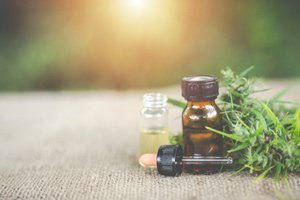 Of that $10.4 billion, Business Journal says legal CBD makes up $591 million of it. And that's its market value after being legal for less than a year.
Thanks to the 2018 Farm Bill, there are countless opportunities for businesses and shareholders to capitalize on this massive market.
According to Brightfield Group, the CBD market is anticipated to grow to $22 billion by 2022. This is precisely why we're all in on CBD.
CBD Stocks Are Projected to Grow 3,623%: Marijuana's next stage is just the beginning. Several publicly traded CBD companies are vying to capture the multibillion-dollar profit potential. And these three CBD stocks could completely change your life. You can stake your claim here...
That's why we believe these top cannabis penny stocks are going to continue producing gains for investors.
Check out our best CBD penny stocks below...
The Top CBD Penny Stocks to Buy Now, No. 3: CV Sciences
Our third top CBD stock is CV Sciences Inc. (OTCMKTS: CVSI). CV Sciences is Las Vegas-based pharmaceutical company that focuses on CBD products.
Sign up for SMS so you never miss special events, exclusive offers, and weekly bonus trades.
This is another company that benefitted from the 2018 Farm Bill, which legalized hemp production and commercial sales.
In 2018, this company's revenue soared to $48 million, and its net income jumped over $10 million.
It's continuing to grow with product expansion and new deals.
It launched its PlusCBD oil product in early 2019. Within three months, it was available in more than 3,300 stores nationwide. That's a 48% increase in availability over the last year.
CV Sciences has gone all in on CBD with a full line of products. It produces and sells oils, creams, balms, lotions, serums, and sprays.
On Oct. 1, it announced a new deal with grocer Harris Teeter, a subsidiary of Kroger. The deal means PlusCBD products will be sold in 150 Harris Teeter locations in Florida, Maryland, North Carolina, South Carolina, and Virginia.
CV Sciences has already pulled in over $30 million in revenue in the first half of this year, too.
The stock is now trading at $1.91, but analysts predict that it will go as high as $8. That's a 319% increase over today's price.
The Top CBD Penny Stocks to Buy Now, No. 2: Elixinol Global
Our second best CBD penny stock is Elixinol Global Ltd. (OTCMKTS: ELLXF). And Elixinol is an Australian CBD company that also produces food, supplements, and medical cannabis products.
There are several reasons that it's a top CBD stock to own, too.
First, the company produces and markets CBD across North America, Asia, and Europe.
Second, it has a large hemp-based operation in Australia and has been creating hemp products for over 10 years.
This is also a company that is continuing to expand. In late 2018, it announced plans to grow its Colorado facility by 12,000 square feet this year, which would allow it to produce 24,000 bottles of CBD oil daily.
And Elixinol raised $50 million from investors this year, allowing it to expand its Colorado facility by an additional 23,000 square feet. According to GlobeNewsWire, this would double its previous capacity.
The company's sales skyrocketed 121% from 2017 to 2019 to $26 million, and its net income was $500,000. This type of profitability isn't common in a penny stock.
This stock is trading at $1.42 per share, and the upside is 327% if it runs to the expected $6.06 per share over the next 12 months.
The Top CBD Penny Stock to Buy Now