Hi, I'm Robert Herjavec. You might recognize me as one of the Sharks from TV.
But what you might not know is that even though I've been able to build a personal fortune…
I was the LEAST likely person to achieve the American Dream.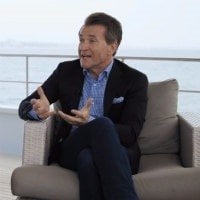 Everything was stacked against me.
But with some hard work, a little luck, and a few secrets I learned along the way, I made it.
And now I want to tell you my story.
I love being an entrepreneur and working hard.
But I have a family, and I wanted to spend more time with them. So I started to wonder…
Is there a way to make as much money as a successful CEO… without having to do the all the hard work it takes to be a CEO?
Turns out the answer is yes.
And you don't have to be some fancy executive or successful entrepreneur to take advantage of it.
In fact, even though it has the potential to turn everyday Americans into millionaires…
Very few people realize this opportunity is available to them.
That's why I sat down with my good friend and fellow entrepreneur, Neil Patel, to explain:
Exactly what this opportunity is…
How it works…
And how you can get started today.
In this deep-dive interview, Neil is going to take you behind the scenes of a private world of money… a world where the little guy – the underdog – can finally take his place alongside multimillionaires.
Follow Money Morning on Facebook and Twitter.