Our best penny stocks to buy in November 2019 are all poised to gain more than 100% in share price very soon. And that's no matter what the market does.
In fact, analysts expect our best penny stock to jump 391%.
You see, penny stocks can outperform the broader market when conditions are turbulent, which isn't the case for most blue-chip stocks.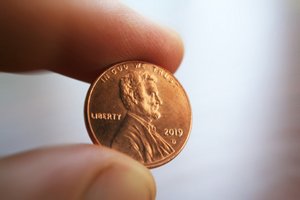 This is because the top penny stocks have lower share prices, so a very small change in share price can represent a large percentage gain.
We pick the best penny stock investments using the Money Morning Stock VQScore™ system.
The proprietary system scans thousands of stocks and scores them from 0 to 4.9. Anything above a 4.0 means the stock is in the "Buy Zone." All three of our penny stocks today have landed in this category.
(We also put together a quick tutorial to help you find penny stocks with the most profit potential. You can download it for free here.)
All three of our top penny stocks to buy this month have triple-digit return potential, and our top pick could come close to quadrupling your investment.
Here's our first top penny stock, with upside potential of 166%...
Best Penny Stocks to Buy in Q4 2019, No. 3: W&T Offshore
W&T Offshore Inc. (NYSE: WTI) is a Houston-based independent oil and natural gas company that focuses on acquiring, exploring, developing, and marketing oil and natural gas properties in the Gulf of Mexico region.
It sells crude oil, natural gas, and natural gas liquids. The company has been in business for more than 35 years and applies its technical expertise to extract the rich hydrocarbon deposits located in this region.
Currently, it operates 48 natural gas and oil fields located in both state and federal waters, and it maintains interest in roughly 650,000 acres worth of leases.
Angel Investing 101: This startup investing master class can teach you to make a fortune on private companies using one simple formula. Full details...
The company has been able to produce high rates of return to shareholders thanks to its efficient extraction process and strong management. It can now invest even more resources into its extraction infrastructure in the Gulf Coast.
This past summer, the company announced that it reached a deal with ExxonMobil Corp. (NYSE: XOM) for the acquisition of a large portion of its Gulf Coast operations at a cost of $200 million. The deal gives W&T one onshore treatment facility as well as nine of Exxon's production fields in the Gulf.
This is just one catalyst that will help the company grow its bottom line and boost its share price.
WTI shares currently trade at $4.13. However, the stock has a high price target of $11, giving today's investor a potential upside of 166%. This is a stock that also has a perfect 4.9 VQScore.
This next penny stock also has a perfect VQScore - but it's projected to soar much higher...
Best Penny Stocks to Buy in Q4 2019, No. 2: Callon Petroleum Co.
Callon Petroleum Co. (NYSE: CPE) is another Houston-based oil and gas company.
The difference with this one is that its operations are focused on the Permian Basin region in Southeastern New Mexico and West Texas.
The company has been in business since 1950, and it has operated in the Permian Basin since 2009. That's when it acquired its first 8,800 net acres in the region for $16 million.
Since that time, it has amassed land holdings across the nation to the tune of 75,000 net acres. The firm continues to grow in size as it works to meet the rising demand for fossil fuels globally.
Callon has proven itself to be a highly adaptable company, and this shows through in its bottom-line results. From 2017 to 2018, sales hit a 10-year high, soaring 60% in just one year. Over the same period, the company was also able to double its profits.
As the demand for oil continues to grow, similar results should follow.
The U.S. Energy Information Administration believes that American oil output is going to increase by close to 1.5 million barrels daily over the next year.
Growth on this scale will put the United States ahead of Saudi Arabia and Russia in terms of total oil production.
Callon stock is currently trading at $3.97 per share. According to analysts, this penny stock has a potential upside of 202% over the next year.
One of the Top Penny Stocks to Buy in Q4 2019