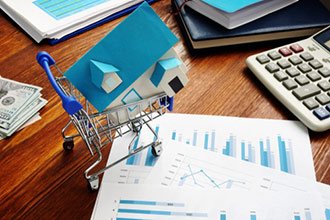 Throughout history, the most surefire way to build wealth has been owning land.
Once you own it, the land works for you, producing rent from commercial or residential tenants month after month.
There is one downside, though: It's not easy being a landlord. Dealing with the headaches that come from managing property is more than a lot of investors want to put up with. Worse yet, it can take a long time to sell a real estate property, often with tedious negotiation along the way.
It's a lot easier to simply own shares of a stock.
That's where REITs come in.
REIT investing combines the wealth production that comes from owning real estate with the no-hassle experience of owning a stock. And if they're traded on a public exchange, they are easy to buy and sell quickly.
But if you haven't invested in REITs yet, we've got the answers to all your questions in this ultimate guide to REIT investing.
Let's start by getting some of the basics out of the way...
Your REIT Questions Answered
What does REIT stand for?
REIT stands for "real estate investment trust." It's a special class of stock that allows you to invest in income-producing real estate properties by buying shares in the companies that own them.
What is the most significant feature of a REIT?
REITs are required to pay out 90% of their taxable income to shareholders in the form of dividends. As a result, their dividends are often significantly higher than a typical stock. So REITs can be very reliable income-producing investments, even when their share price doesn't rise significantly.
How does a REIT work?
As long as a REIT meets the 90% threshold, it doesn't have to pay taxes on the income. As an investor, the dividend payments you receive are still taxable. But when you profit from REITs, the IRS essentially treats you as the owner (or one of the owners) of the properties. The profits aren't taxed until they're in your hands.
What different types of REITs are there?
There are three basic types of REITs you're most likely to come across.
An equity REIT, the most straightforward kind, manages real estate properties.
A mortgage REIT manages mortgages and mortgage-backed securities - not the real estate properties themselves.
There are also hybrid REITs, which hold a mix of properties and mortgages. A hybrid REIT might be weighted more toward one than another.
Now that we've got the basics out of the way, it's time to answer the most important question of all: how to buy a REIT that's going to deliver wealth-producing gains...
How to Value a REIT
There are lots and lots of REITs out there to choose from. But not all of them are worth your time or money. You'll need to know how to evaluate a REIT and find the ones that are right for you.
In many ways, learning how to analyze a REIT isn't any different than learning how to analyze stocks. But unlike many tech companies, REITs are often low-profile companies. You don't see their products when you're shopping or watching TV. You don't usually hear about their latest developments in the news. So understanding what a REIT brings to the table requires a little extra legwork on the investor's part.
History in the Making: The Congressional Jobs Act has opened doors to the pre-IPO market - now, every American has access to the trend that put airplanes in the sky and light bulbs in every home... [Read the full story.]
But when you find the right one, it's worth it.
Here are some of the factors you'll want to consider before buying a REIT...
Yield
For most REITs, the majority of the income you'll be getting is through dividends. So obviously, the current dividend yield is an important factor.
But don't let this one number take too much importance. The highest-yielding REITs today might not be the highest-yielding REITs tomorrow. You'll want to make sure the REIT you choose has the fundamentals to keep up its dividend payments over the long haul.
That's where the following factors will help you make your decision.
Management
Like with any business, who's at the helm is often the difference between success and failure. You want to invest in a REIT whose management has a long track record of success.
You also want a company that's transparent about its goals and strategies and keeps investors up-to-date along the way. A management team that doesn't hold itself accountable to investors may not be working in your best interests.
Seven-Day Cash Course: For just $1, Tom Gentile will show you how you can collect anywhere from $1,190, $1,313, and even up to $2,830 in consistent income. Learn more...
Find out what the management team's stakes are in the enterprise as well. Have they invested in their own business? Is their compensation tied to their performance in some way? Those are signs that they'll be doing everything in their power to maximize everybody's profits.
Portfolio
There are countless types of properties a REIT can invest in: shopping malls, office buildings, residential properties, digital data centers, nursing homes, restaurants, and more. Name any kind of income-producing property, and you'll probably find a REIT that invests in it.
That means those REITs will be affected by trends in those industries too. If senior care centers are in higher demand, a REIT that owns those properties will prosper. If chain restaurants are on the decline, a REIT invested in those properties will suffer accordingly.
You may want to own a REIT that specializes in a particular type of property. But many REITs have a diverse portfolio to protect themselves from the ups and downs of different industries.
Find out what's in a REIT's portfolio before you buy, and make sure it's a strategy you're comfortable with and that has long-term profit potential.
Here Are 10 "One-Click" Ways to Earn 10% or Better on Your Money Every Quarter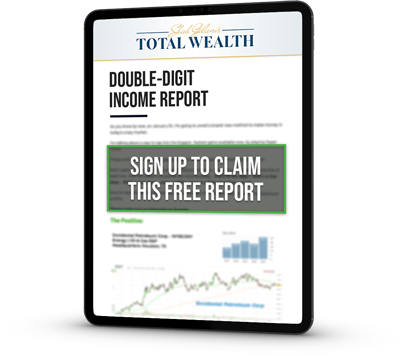 Appreciation is great, but it's possible to get even more out of the shares you own. A lot more: you can easily beat inflation and collect regular income to spare. There are no complicated trades to put on, no high-level options clearances necessary. In fact, you can do this with a couple of mouse clicks – passive income redefined. Click here for the report…