Investing in the stock market used to be relatively straightforward. But the rules have changed.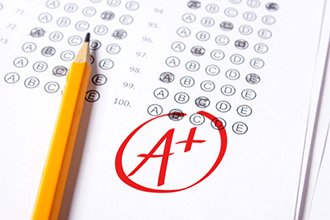 No longer can investors rely on fundamentals driven by the basic rules of the business cycle. Rising profits, followed by rising stock prices. Rinse, wash, and repeat. That's how money used to be made on Wall Street.
Instead, investors must now navigate what has essentially become a managed economy that's manipulated to avoid the pains that come with the ebbs and flows of the business cycle.
Central banks around the world have worked very hard to keep the bull market going with easy money policy. But those policies have resulted in some dire consequences.
Currently, we have historically low interest rates. That's at a time when asset prices (including the stock market) are inflated.
This stock just received one of the biggest "Buy" signals shares can get – and it pays a 6.6% dividend yield. Click here to get the pick.
The current bull market is now more than 10 years old.
One reason for the odd pairing of record stock prices and absurdly low interest rates is the expansion of passive investment strategies.
A dearth of selling pressure allows prices to rise unabated.
For those playing that game, it appears that all is well.
That may be true on the surface, but eventually the gig will end. And when it does, the rush to the exits could create the largest crash on record.
The risk of such an outcome makes buying into traditional stocks risky right now.
The bond market isn't much better.
Aside from appreciation that will come when the business cycle ultimately ends and rates move ever closer to zero, owning a bond offers such paltry income one wonders "Why bother?"
About the only game in town worth playing is the REIT market.
Huge dividends and appreciation from simple supply/demand factors make REITs extremely attractive today.
With the underlying construct of the market and economy unlikely to change in the near future, REITs offer a safe haven likely to last for the next few years.
And the timing is perfect…
Two new REITs have just received our highest Money Morning Stock VQScore™ ratings.
Here are the details on these "perfect grade" REITs…
Top REITs to Buy Now, No. 2