You don't need to be one of Wall Street's hyper-elite to become a startup investor.
All you really need is $50, a few tips on how investing in a startup works, and the right network.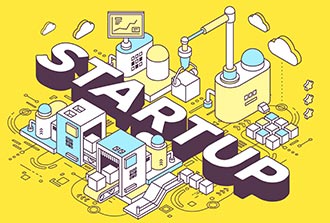 In fact, investing in startups has become one of the most lucrative opportunities for everyday folks. But there are still plenty of people who aren't aware of how easy it is to get started.
That's because, for decades, investing in startups was strictly for the wealthiest and most powerful people around. Fortunately, that isn't the case anymore. Just about anyone can be a startup investor today.
Think about how different your life could've been if you were one of the original investors for Amazon.com Inc. (NASDAQ: AMZN). Before it became the corporate powerhouse it is now, 22 people invested $50,000 into it when it was still considered a startup.
25 years ago, that was 1% of Amazon's total value. Fast forward to 2019, and each of those individual investments are worth more than $8.5 billion.
Those are returns of 17,000,000%…
But here's the thing – you don't need $50,000 to get started. Really, you can begin startup investing with a small sum of money – in some cases, as little as $50.
Today, we're going to show you exactly how. And we'll do that in just a bit. But first, take a look at what it means to invest in startups.
Here's What a Startup Investor Is
To put it simply, startup investors (also known as angel investors) are individuals who fund firms before they go public.
In the majority of cases, startups require capital to grow. So, startup investors pitch in some cash and receive a stake in the company.
Investing in Startups Is Way Easier Than You'd Expect: You don't need to be a wealthy Wall Street investor to be a startup investor anymore. All you need is $50 and the right network. Click here to start…
Startup investors actually own a piece of the company before it holds its IPO. But even better, those that invest in startups are typically rewarded for it, too.
In fact, startup investors often receive preferred stock or convertible bonds and debt that can be turned into stock.
And what makes startup investing so exciting is the fact that you can do it yourself. You can put your money into companies that really strike your interest.
Yet there are risks when it comes to investing in startups. Fortunately, with the right strategy, you can reap the rewards of startup investing while mitigating the risks.
And here's how…
The Rewards from Startup Investing Greatly Outweigh the Risks
Join the conversation. Click here to jump to comments…
About the Author
Daniel Smoot is a Baltimore-based editor who helps everyday investors with stock recommendations and analysis. He regularly writes about initial public offerings, technology, and more. He earned a Bachelor's degree from Towson University.