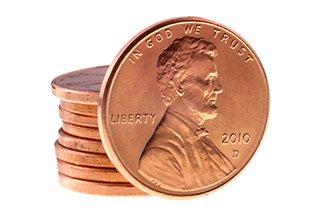 It's the Q3 earnings season, and with hints of a recession and trade tensions with China, Wall Street is worried about the risks large companies may face.
However, there's still potential in the top penny stock to buy this week.
You see, economic concerns focus on large firms like Goldman Sachs Group Inc. (NYSE: GS), JPMorgan Chase & Co. (NYSE: JPM), and Morgan Stanley (NYSE: MS) not hitting their Q3 target earnings.
Earnings reports correlate with volatility increasing. On average, 80% of a stock's annual movements happen during the seasons when earnings are reported.
When markets get volatile, penny stocks benefit from low share prices. Small price movements often result in large percentage gains. Even a $0.10 move on a $1 stock can result in a 10% gain.
This stock just received one of the biggest "Buy" signals shares can get – and it pays a 6.6% dividend yield. Click here to get the pick.
Of course, investors should know penny stocks can be risky. And their share prices could move down as well.
Fortunately, the rewards could be much greater than the risks. And we have one of the best penny stocks to buy this week that's poised to grow as much as 100%.
But before we show you our top penny stock this week, here's how to find the best penny stocks...
Here's How to Choose the Right Penny Stocks
How can you know what the top penny stocks to buy this week are? After all, there are thousands of penny stocks.
To uncover the best penny stocks, we look at Money Morning Stock VQScore™. Our VQScore system scans thousands of equities and rates them on their breakout potential.
You could cash in on the next Alibaba, the next Uber, the next Google. We're talking life-changing IPOs here. And it'll only cost you as little as $50. Click here for the full details...
Then, we screen again to find the best penny stocks (those trading at or below $5) on the list.
And our top penny stock to buy this week could get a boost of more than 100% from volatility in the market.
The Best Penny Stock Now