Our top penny stocks to watch this week all have market-beating potential. But our best penny stock pick has a perfect "Buy" score.
We're going to share that penny stock with you today. We found it through our Money Morning Stock VQScore™ system, which helps us narrow down the penny stocks with the greatest potential for gains in a crowded market.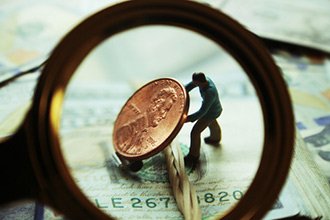 It can be tough finding the best penny stocks in a sea of thousands, left to your own devices. But this proprietary algorithm scans thousands of stocks for you. It gives them scores between 1 and 4.9, depending on how likely they are to go up in price.
And our top pick registers a 4.9. In fact, it's the first marijuana stock to achieve a perfect grade.
So here's a list of the top five penny stocks to watch now. A few of these stocks might trade slightly above the $5 penny stock threshold. But they've been included on the list because they have incredible profit potential for only a small investment.
Here's our first pick, with potential upside of 134%...
Top Penny Stocks to Watch This Week, No. 3
Antero Resources Corp. (NYSE: AR) is a Denver-based independent energy company that focuses on acquiring, exploring, developing, and producing oil, natural gas, and natural gas liquids in the United States.
It was founded in 2002 and changed its name to the current moniker in 2013.
The company operates primarily in the Marcellus Shale, where it holds roughly 486,000 net acres and has a leasehold in the area of 209,000 net acres. It also has holdings of 125,000 net acres in the Utica Shale.
Antero owns and operates just under 300 miles of gas-gathering pipelines as well as a number of compressor stations throughout the country.
This is an asset that should see gains in 2020 due to a rebound from the performance this year. Recessionary concerns, combined with a drop in oil, created issues for the entire sector in 2019.
The steepening of the yield curve, along with rate cuts by the Federal Reserve, will result in oil prices shooting up. You will also see stocks like Antero rebound.
AR is currently trading at $2.98 per share, and the stock has a $7 high price target. This would give anyone who invested today a potential upside of 134%.
But this next penny stock could gain more than double that...
Top Penny Stocks to Watch This Week, No. 2
IRSA Inversiones y Representaciones SA (NYSE: IRS) is a diversified real estate company based in Argentina. It focuses on acquiring, developing, and operating office building and shopping center properties for rental income purposes. The company also develops and sells residential properties, acquires and operates hotels, and deals with undeveloped land reserves for future development.
Markets worldwide have been a mess this year, and this includes those in South America. However, now that looser monetary policy has come into play, this is going to bode well for hard assets such as real estate.
Even with the troubles in the world markets, IRSA reported growth in its rental segments of 6.8% in fiscal year 2019 compared to the prior year. Its adjusted EBITDA during this same period was also up 13.4% compared to 2018.
IRSA shares are trading at $5.28, but the stock has an average price target of $20.85. This would give today's investor a stunning potential gain of 294%.
But that's not even close to the growth you'll see with this next penny stock. This cannabis stock is poised to lead a $22 billion market in 2022. When the marijuana industry really starts to bloom, you're going to want to be holding it.
Here's our best penny stock right now, with a perfect 4.9 VQScore...
Top Penny Stocks to Watch This Week, No. 1