The Saudi Aramco IPO could be the biggest public offering ever. And with valuations ranging as high as $2 trillion, it's no surprise investors are eager to get a piece of Aramco stock.
That's why we're breaking down the case for investing in the Aramco IPO. Plus, to help you get ready for the potential biggest IPO in history, we're going to show you how Aramco is creating money-doubling opportunities in another sector.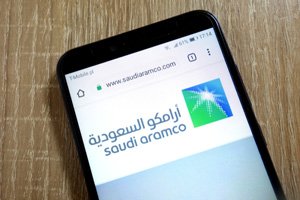 Saudi Arabia announced an Aramco IPO date as far back as 2016. After a series of delays that seemed to table the IPO indefinitely, Aramco's prospectus, released on Nov. 10, 2019, said the Aramco IPO would begin on Sunday, Nov. 17, 2019.
For retail investors, they'll be able to bid for Aramco stock at the IPO from Nov. 17 to Nov. 28. As for institutional investors, they'll be able to buy shares up until Dec. 4, according to Reuters. Once the final IPO price for Aramco is established, it'll begin trading publicly on Dec. 5.
This is massive news considering Bloomberg reported that it could be the most profitable company to ever go public. The oil firm made $111 billion in pure profits in 2018. That's 434% higher than the largest publicly listed oil firm, Exxon Mobil Corp.'s (NYSE: XOM), 2018 revenue of $20.8 billion.
With profits that big, you can see why some analysts are forecasting a valuation as high as $2 trillion.
That's why Money Morning Global Energy Strategist Dr. Kent Moors says everyone is going to want a piece of this firm.
Even just 0.5% of Aramco's $2 trillion value could bring in as much as $10 billion in stock sales.
Learn how to spot IPOs that can actually make you money - and leave the flops to the masses - by asking five simple questions. Get our free IPO guide.
While many investors are hotly anticipating buying in on the Aramco IPO date, there's still plenty you'll want to know about Aramco and its stock before buying any.
Below, we'll look at everything you'll want to know about the Aramco IPO, including whether you should buy Aramco stock once it goes live.
And we'll start by looking at how Aramco achieved its monumental valuation and became the biggest global oil firm.
What Is Saudi Aramco, and How Did It Start?
Saudi Aramco is the national oil firm of Saudi Arabia, but it wasn't always that way.
In fact, Saudi Aramco traces its origins back to a concession agreement between the Standard Oil Company of California (SOCAL) and Saudi Arabia in 1933. The deal resulted in the creation of the California Arabian Standard Oil Company (CASOC) to manage operations.
At first, the firm struggled to find oil. And it wasn't until the company enlisted the help from its chief geologist, Max Steineke, that its efforts finally yielded results.
In 1938, the firm found oil at the Dammam Well No. 7. And within the year, the company had exported its first tanker of petroleum.
By 1944, the company formally renamed itself the Arabian American Oil Company (Aramco). And in 1949, it had hit a record-breaking 500,000 barrels per day.
Once 1950 rolled around, Saudi Arabia wanted a bigger slice of the profit, since the oil was flowing from its own lands. So, the Saudi government negotiated to receive 50% of the income from Aramco's oil exports.
And Saudi Arabia didn't stop there.
With over a million barrels being produced a day by 1973, the Saudi government purchased a 25% stake in the company. By 1980, Saudi Arabia owned 100% of Aramco.
Eight years later, it formally changed its name to the Saudi Arabian Oil Company (Saudi Aramco). And its direct ties to the Saudi Arabian government are part of what makes it as valuable as it is now.
Because Aramco is a part of the Saudi government, the firm has exclusive access to the entire country's oil reserves. Reuters reported that Aramco has over 260 billion barrels of oil reserves and even produced 10.3 million barrels per day in 2018.
To put that into perspective, Exxon is competing with over 9,000 independent oil and natural gas producers in the United States for its 24 billion barrels of oil reserves. That's only 9% of Aramco's total reserves.
But while Aramco's access to all of Saudi Arabia's oil reserves is the secret to its value, Saudi Arabia's oil reliance is a big reason why the firm is pushing for an IPO...
Why Saudi Aramco Is Holding an IPO
Originally, the Crown Prince Mohammad bin Salman announced that Aramco would go public almost four years ago, in 2016.
But this announcement came during a two-year period between 2014 and 2016, when the WTI crude oil prices had tumbled 68% from its record high of $107.04 to $33.97. That's the lowest it had been since 2003, according to Macrotrends.
This kicked off the beginning of a recession for Saudi Arabia as its GDP dipped 14% shortly after. And Saudi Aramco had to table its planned IPO indefinitely with hopes that oil prices and the Saudi Arabian economy would grow again.
Even though oil prices have rallied since, the price of oil has remained increasingly volatile. In 2018, WTI crude prices peaked at around $74.38 before tumbling back down to $44.61. And in 2019, the WTI has seen plenty of turbulence with prices as high as $66 and as low as $51 per barrel.
For the last three years, Saudi Arabia and OPEC have struggled to push oil prices to their previous record highs. So, the chance that oil prices return to over $100 and push Aramco's value up to the value they want is relatively low.
Beyond that, renewable energy sources are beginning to take on fossil fuels.
According to the International Energy Agency, renewable energy power capacity will grow 50% between now and 2024. On top of that, renewable energy currently accounts for 26% of the world's power and is forecast to jump up to 30% in the same period.
In a similar vein, the number of electric vehicles on the road has increased by 155% since 2016, jumping from 2 million to 5.1 million.
Renewable energy's continued growth means countries are moving toward being less reliant on oil. Saudi Arabia can't rely on oil forever.
And its government knows this.
That's why Saudi Arabia wants Aramco to go public: to reduce its reliance on exporting oil to fund the government. In fact, Salman wants to diversify Saudi Arabia's economy between now and 2030.
To fund the plans, Reuters reports that its sources say the company could sell 1% to 2% of Aramco stock on the market. While its prospectus says Saudi Arabia intends to sell 0.5% of Aramco to the public, which could return as much as $10 billion.
But with the volatility of oil prices, some analysts are questioning just how much Aramco is actually worth...
How Much Is Aramco Worth?
During the original IPO announcement in 2016, Salman said the firm was worth an insane $2 trillion.
At a valuation of $2 trillion, Aramco could be bigger than BP Plc. (NYSE: ADR: BP), Chevron Corp. (NYSE: CVX), Shell, and Exxon combined. That valuation is why the firm intends on holding a public offering for up to 0.5% of the company.
But many analysts feel like the $2 trillion valuation is overstated in the current oil market. In fact, Reuters says Aramco's valuation is much closer to $1.2 trillion, while other analysts have pegged it as low as $600 billion.
And there is plenty of reason to believe lower estimates.
For one, the only person who actually said Aramco was worth $2 trillion was Salman himself. And that valuation was likely only feasible if oil prices returned to $100 per barrel. With oil prices now closer to $60, Aramco just isn't worth nearly as much.
Plus, Aramco's relationship with the Saudi government has impacted valuation estimates over the last three years. Saudi Arabia is more or less the leader of OPEC. When oil production is cut by OPEC, Saudi Arabia has to cut the most production. That means less profits for Aramco.
Just look at the cuts in June 2019. Reuters reported that Saudi Arabia agreed to cut down production by 1.2 million barrels per day until December 2019 or March 2020. That's 1.2% of the world's oil demand.
While the cut is meant to increase oil prices and benefit oil firms, shareholders may not be too happy with a government being in charge of Aramco's overall output.
While these concerns are unlikely to push Aramco's valuation below $1 trillion, they emphasize why no one can seem to agree on just one valuation.
Unfortunately, we won't know Aramco's true worth until it starts trading publicly on Dec. 5, according to the prospectus. The price will tell us what investors are willing to pay for Aramco stock, and that will ultimately determine Aramco's true market cap.
We'll know that soon enough, Aramco's IPO will run from Nov. 17 to Dec. 4. And it will begin trading publicly on Dec. 5.
But even when it goes public, buying shares might be difficult based on where it's listed.
Where Will Saudi Arabia List Aramco Stock?
For the last three years, there has been a lot of speculation around which exchange Aramco stock would be listed on. Some of the exchanges Aramco considered were the LSE, NYSE, HKEX, and the SES. But because of disagreements within the Aramco leadership and the Saudi government, it wasn't clear which exchange it would list itself on.
This is likely because of the level of transparency and financial disclosures required by many of the world's biggest exchanges. Dr. Moors says the Saudi government is very secretive about its total number of oil wells and the exact size of its oil reserves. In fact, they consider keeping this secret a part of their national security.
If Aramco had gone with the NYSE, that strategic information would have to be disclosed thanks to U.S. securities laws. If a company is listed on the NYSE, the SEC requires all relevant information for investors to be publicly available.
So, Aramco ultimately went the domestic route. On Nov. 10, its prospectus revealed that Aramco stock would be listed on the Riyadh Stock Exchange, with a supposed Nov. 17 through Dec. 4 IPO date.
And once Aramco does go public the following day on Dec. 5, it might be challenging for most investors to buy shares directly...
Should You Buy Aramco Stock?
[mmpazkzone name="in-story" network="9794" site="307044" id="137008" type="4"]While Dr. Moors says retail investors will want Aramco in their portfolios, he's not recommending buying Aramco stock at the IPO.
While Dr. Moors says retail investors will want Aramco in their portfolios, he's not recommending buying Aramco stock once it goes public after the IPO.
According to Moors, big oil firms like Shell and Exxon are often caught up in massive projects that bleed a lot of time and money. And these big oil companies are typically only really good for paying out dividends to their investors.
And Aramco could very likely become the biggest publicly listed oil firm of them all...
But we won't know whether Aramco stock is truly a buy or a pass until Dec. 5. And even then, Reuters reports that Saudi Arabia has no plans of having an overseas IPO for at least a year. And the only ones who can buy shares internationally are investment funds that have more than $500 million in assets.
So, international retail investors interested in buying Aramco stock will only be able to get exposure to it through ETFs and mutual funds that buy Aramco, according to Barron's.
This means even with its massive valuation estimates, it may not exactly be a home run for non-domestic investors.
In the meantime, we're looking at another huge profit opportunity from the energy industry. In fact, solar energy has money-doubling potential. One of the reasons Saudi Aramco is going public is because the Crown Prince's plans include taking advantage of the country's vast desert for solar power.
So, to buy Aramco stock at the IPO would basically be investing in a state-run oil company that's trying to get away from oil.
We'll keep you updated as more information unfolds, but we're looking for more reliable opportunities elsewhere for now.
But if you're searching for even greater potential upside, you don't need to bet on IPOs anymore.
In fact, if you want excellent gains, you could become an angel investor. And you can start with as little as $50...
Blockbuster IPOs Can't Compare to the Potential Upside of Angel Investing
For several decades, everyday people relied on IPOs to potentially cash in for big returns. But you can actually make even greater profits by investing in firms before they start trading publicly.
In fact, savvy investors could be looking at once-in-a-lifetime windfalls through angel investing.
One small investment could turn into hundreds, thousands, or even millions of dollars. Those are returns you just won't find with IPOs...
That's where the Angels and Entrepreneurs Network comes in.
You see, an Angels and Entrepreneurs Network subscription can help everyday investors generate the kind of returns that were once exclusive to the hyper-wealthy.
And you could start here with as little as $50...
Follow Money Morning on Facebook and Twitter.
About the Author
Daniel Smoot is a Baltimore-based editor who helps everyday investors with stock recommendations and analysis. He regularly writes about initial public offerings, technology, and more. He earned a Bachelor's degree from Towson University.