Many investors are missing the boat. They're settling for overhyped IPOs when they could make money investing in pre-IPO stocks that last for generations.
Stocks with a lot of hype behind them, like Snap Inc. (NYSE: SNAP) or Uber Technologies Inc. (NYSE: UBER), are also being pursued by institutional investors and large hedge funds. Often, those big fish have the opportunity to buy before retail investors can even get in.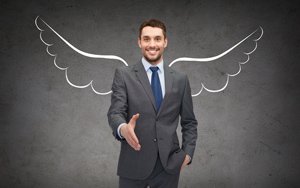 As a result, when retail investors get a crack at IPO stocks, the prices may have some froth in them - or a lot. Sometimes, they drop quickly, and investors cannot be sure that the prices will rebound.
But pre-IPO investment allows you to get in before that happens. It means you can buy an equity stake in a privately held company. It works just like post-IPO investment, except the companies are not publicly traded yet.
Historically, retail investors have not really been able to take advantage of making money investing in pre-IPO stocks, because private investing wasn't open to many people. But now it is.
What Is Pre-IPO Investing?
Many IPO stocks make money back once a post-IPO drop is worked off. That's what happened to Facebook Inc. (NASDAQ: FB) stock, which has rewarded IPO investors handsomely, although it didn't at first.
Of course, this doesn't always happen. Many stocks can potentially languish after the initial excitement of the IPO... and keep languishing.
But these risks can be avoided with pre-IPO investing. Because the investments are private, there isn't a lot of public excitement to inflate the stock price.
Still, there are some risks to pre-IPO investing.
Pre-IPO investing is an early, unpredictable stage in the life of a company. Statistically, most new companies don't get to see their third- or fifth-year anniversaries. These failures can often be from a lack of funding. Pre-IPO offerings are part of the solution. Investors in the early stages provide the company with capital for expansion needs, product rollouts, and other startup needs.
There are two stages in pre-IPO investment. First-stage funding can occur any time between a company's founding and the time its value reaches $5 million. It's also known as angel investing.
Angel investors used to mostly come from the ranks of people who knew or were related to the founder of a company. Amazon.com Inc. (NASDAQ: AMZN) is one of the best-known pre-IPO investing success stories. Founder Jeff Bezos had 22 early-stage angel investors, and they made 17,000,000% on their initial investment.
Huge percentage gains are more likely with angel investing if the company is successful. But it's important to have a strategy before going in.
Angel Investing Strategies
Investors should understand that investing before an IPO is a bit riskier than post-IPO investing.
Any publicly traded stock is usually well established and strongly capitalized. It may suffer downturns as part of normal stock market fluctuation, but eventually, the stock market moves up.
Pre-IPO investment takes place with companies that are not always well capitalized and in a stage where many businesses fail.
You can protect yourself from those kind of losses by limiting your exposure. We advise placing no more than 10% of your portfolio in early-stage investment.
You can use that 10% for small investments in a high number of startups. Of course, the implication is also that you should make sure your risk tolerance is high enough to deal with the odds of losing on eight or nine companies.
While angel investing can result in many losers, there's a good chance one or two in that pool of companies will soar.
Robert Herjavec: Indisputable Proof That Anybody Can Get Rich Through Angel Investing
When Neil Patel launched the Angels & Entrepreneurs Summit, he had only planned to invite a small group of guests to join him and guest "Shark" Robert Herjavec... but then Neil revealed something truly shocking.
During this clip (about halfway through the event), he reveals indisputable proof that anybody can transform their life through angel investing.
We knew we had to show this event to everyone - the information is just too valuable to keep under wraps.
You owe it to yourself to watch this right now.