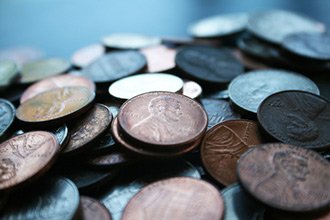 If you're looking for a great stock to buy before 2019 is over, we have one of the best penny stocks to buy in November. In fact, our best penny stock just received our perfect "Buy" score.
It can be challenging finding penny stocks worth your time when there are thousands to choose from. But we used our Money Morning Stock VQScore™ to scan the best stocks on the market to find those with breakout potential.
This proprietary algorithm ranks penny stocks between 1 and 4.9. The higher the score, the better the buy. And our top penny stock to buy now just received a score of 4.9, so it's poised for money-doubling growth...
If you're looking for more stocks to buy in November, sign up for customized stock picks from the greatest stock pickers in the industry.
Because penny stocks sell for $5 a share or less, relatively small moves in price can reward investors with huge gains. That said, the upside can be stellar enough to make a week of triple-digit returns.
Currently, this top penny stock to buy now is selling for less than $2 per share. And it could soon skyrocket by 111%...
One of the Best Penny Stocks to Buy in November