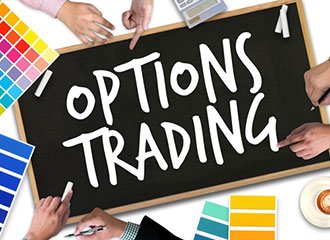 There's plenty of money to be made in the stock market. But if you want to make money quickly, there's no better way than trading options.
The good news is if you've already been buying and selling stocks, you're well on your way to understanding how options trading works.
There are just a few key concepts to learn. Once you've got those down, you can start making trades and earning money with options faster than you ever could with traditional stock investing.
So let's get right into it.
Here's how options trading works…
How Option Contracts Work
An option contract gives the buyer the right to buy or sell shares of a stock at a certain price – called the strike price.
If you buy a call option, you get the right to buy the underlying stock at the strike price.
If you buy a put option, you get the right to sell the underlying stock at the strike price.
So let's say you think Apple Inc. (NASDAQ: AAPL) is going to rise in share price over the next month. (This is just hypothetical. We're not making a prediction here.)
You could just buy as many shares of the stock as you can reasonably afford. And if the stock goes up 10%, you'll get a 10% gain – minus any commission fees you pay.
But there's a lot more money-making potential in using an options trading strategy.
At the time of this writing, Apple trades at about $260 per share. So you could buy seven shares for about $1,820. A 10% rise would give you a gain of $192.
But a call option that expires in a month with a strike price of $260 only costs $5.25.
That means you could buy options contracts on 300 shares of AAPL for just $1,575.
If the trade goes your way, and AAPL rises 10%, you now have the right to buy $85,800 worth of stock for only $78,000.
Your $1,575 investment just turned into $7,800: a 395% gain.
That's the money-making potential of options trading.
Before you make your first trade, though, let's take a look at the factors that affect option prices so you understand how to minimize your up-front expenses and maximize your gains.
Option Pricing: Key Concepts and Terms