The top cheap cannabis stocks aren't just easy to buy; they also have some of the highest upside potential.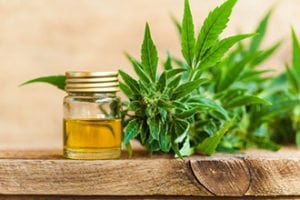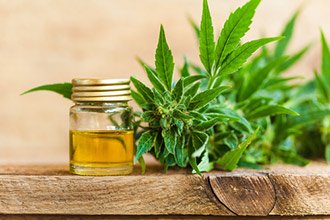 With super low prices - we're talking under $5 a share - it doesn't take much for a stock to soar into double-digit returns. Say a cannabis penny stock is selling at $1.50 and rises $0.50 on the week. Now, $0.50 doesn't sound like much, but that's a 33% gain in just a week.
With just a few stocks like this, you can see impressive returns.
Now, penny stocks aren't all created equal. Some can make you money, while others can burn you. Make sure you check out our guide on the five steps to take to making money in penny stocks before you buy.
The even better news is one part of the cannabis industry is creating new opportunities for some of the cheapest cannabis stocks you can buy.
And one could make you 530% gains...
CBD Is a Catalyst for Cheap Cannabis Stocks
The huge trend is CBD oil in the marijuana sector. There's huge market potential there.
Smart investors can combine the penny stock and CBD oil trends to make strong profits from cheap weed stocks.
CBD oil is the best part of the cannabis market right now. CBD is used in many products, especially for pain relief and relief of unwanted symptoms. These range from arthritis to chemotherapy.
THREE STOCKS: Any one of these cannabis companies could potentially deliver a 1,000% windfall. Click here to learn more...
Sign up for SMS so you never miss special events, exclusive offers, and weekly bonus trades.
The entire global population is aging. With aging comes many chronic conditions, such as arthritis and pain. If CBD can treat these conditions, the market potential is huge.
The market potential will equate to huge jumps in revenue and profits for the top cheap pot stocks.
Not only is there tremendous market potential, but the number of stocks in the field is relatively low.
So while there's competition, it's not massive competition among cheap weed stocks.
Let's look at the best cheap cannabis stocks trading right now.
Best Cheap Cannabis Stocks, No. 3
Our first cheap weed stock is Elixinol Global Ltd. (OTC: ELLXF), one of the leading companies. It focuses on naturally based pain treatments and their contribution to longevity.
Its primary products are targeted to skincare and dietary supplements. The company has global distribution for these hemp-based product lines. The most well-known is SATIVA skincare products.
Currently, ELLXF trades at $1.03. The price has fallen drastically in 2019, after trading at more than $4 per share earlier in the year.
It has a market cap of more than $139 million, and there's ample room to expand.
Elixinol has the potential to be worth $1 billion as hemp's benefits are multiplied in other products.
Best Cheap Cannabis Stocks, No. 2
CBD doesn't just come as an oil. Soft gels and balms are increasingly popular too, and these products are being developed by our cheap weed stock, CV Sciences Inc. (OTC: CVSI).
CV is a pharmaceutical company that targets hemp's medical benefits.
Currently, CV has a trial drug that could help with smoking cessation. Since there are currently serious and significant health issues nationwide related to vaping and e-cigarettes, and these products are sometimes used to help people quit smoking tobacco cigarettes, a smoking cessation product based in hemp and perceived as healthy and natural could be a significant winner in the market.
Now, CV's trial is in the pre-clinical stage, but we look forward to the results as the trials progress.
CV shares have partaken of the general market malaise, which helps you grab shares for just $1.71. That could be a steal right now.
But our best cheap marijuana stock has 530% growth potential...
Best Cheap Cannabis Stocks, No. 1