Investors flock to IPOs in the hopes of scooping up shares of the hottest new companies. But this strategy has been a bust lately. And it's all thanks to the Fed. Fortunately, there's an opportunity hidden here for investors who know where to look.
The Federal Reserve has cut rates three times this year, and the White House continues to pressure the Fed on more cuts to keep juicing the economy. After all, it's creating "free money" for investors, right?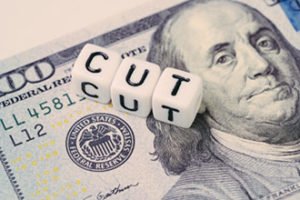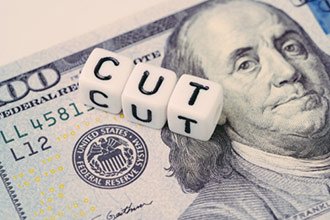 That's why "don't fight the Fed" is the conventional wisdom. It was coined decades ago by a very famous and reliable money manager, Martin Zweig, who said investors should simply buy up stocks with a dovish Fed and be wary in hawkish times.
That sounds simple enough. But it's unfortunately too simple.
Sometimes, even the best slogans fall short of describing reality. And even where this fact is blatantly obvious, Wall Street will insist on a catchy turn of phrase.
In reality, filling the pockets of investors can backfire. And there's no better evidence than this year's IPO market.
Luckily, some of Zweig's contemporaries have spoken up.
Ray Dalio, the founder of Bridgewater Associates, penned a missive last week entitled, "The World Has Gone Mad and the System Is Broken." This was based on the notion that with low - and negative - interest rates, money is essentially free.
"Free money" may sound like a great thing, but it's not. In fact, it diminishes the money's integrity, putting it in the hands of institutional investors who simply have to put it somewhere.
And the growing tech "unicorn" bubble is a direct symptom of this.
The Problem with IPO Investing in 2019
We're talking about flashy Silicon Valley companies that were hyped up until they fell flat after their IPO.
Just look at how even the best of these "unicorns" have performed this year: Uber Technologies Inc. (NASDAQ: UBER), Lyft Inc. (NASDAQ: LYFT), Peloton Interactive Inc. (NASDAQ: PTON), CrowdStrike Holdings Inc. (NASDAQ: CRWD), Slack Technologies Inc. (NASDAQ: WORK), and Pinterest Inc. (NASDAQ: PINS) all came in with astronomical valuations, then saw shares plunge after the IPO.
It's an epidemic - Wall Street is essentially drowning in cheap money. So they've been pumping it into these unprofitable, unproven Silicon Valley startups. These companies are then rushed to go public, and the cycle continues.
No longer do IPOs seem like a way to get into a hot new company before it really takes off, but they seem like the place for early investors and founders to cash out.
Here at home, cheap money can buy short- and intermediate-term market gains at the expense of long-term economic health. Money Morning Quantitative Specialist Chis Johnson points out that historically, when the Fed cuts rates more than three times, we tend to see markets make long-term tops.
With interest rates so low for so long and many global markets sporting negative interest rates, it may be too much of a good thing. Just look at what happened in Japan. It had near-zero rates for literally decades and still could not juice its economy sufficiently.
Dovish federal and global patterns may continue to fuel bad IPOs. But there's a solution hidden in this vicious cycle: investors looking to build sustainable, long-term wealth by circumventing the IPO entirely.
And now anyone can access this opportunity...
How Anyone Can Make Money Pre-IPO Investing