The legal marijuana market is projected to be worth $66.3 billion by 2025. Unfortunately, a large portion of that money is still in the illegal cannabis market right now.
Over time, this will change – and it's not without the help of one of our top marijuana stocks to buy in 2019.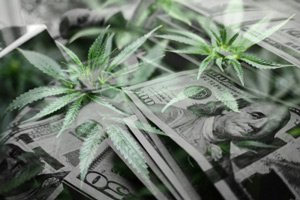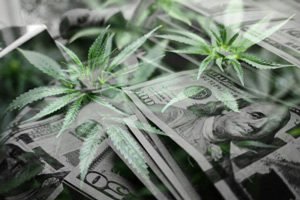 This stock is going toe to toe with the cannabis black market. That's what makes it one of the best pot stocks to buy as the legalization wave sweeps North America. And here's why.
Canada and a number of U.S. states have legalized cannabis already. Support for legalization in the United States is roughly 66% consistently, according to Gallup, a rise of 30% from 2005 levels.
And yet, the illegal cannabis industry persists. It even thrives in places where marijuana is fully legal.
We're going to show you why that is. Then, we'll share how our top pot stock is engaging the cannabis black market in a price war-and winning.
Why the Cannabis Black Market Still Exists
The black market is notably strong in fully legalized locales like California and Canadian cities. And there are numerous reasons for this.
First, regulation and taxation can be hard on legal marijuana companies. These areas may end up making illegal weed easier to grow and sell than legal weed. California has been cited as the locus of this problem in the United States, but it's not alone.
The licensing system in Massachusetts is famously slow. And it's met with a wave of illegal marijuana sales. In fact, the forecast for the year is that three-fourths of marijuana sales will be illegal this year. And Massachusetts is a state where every form of cannabis is legal.
In Illinois, it's the cost of a license that gets in the way. Vendors will pay a minimum of $225,000 for a license to sell marijuana. This is a huge cost for startups in the field. And it could be a deterrent for many entrepreneurs looking to enter the space.
In both Michigan and Washington, D.C., lawmakers have yet to hammer out a process for legal weed. Merchants in Washington, D.C. have coped by providing customers with a free eight ounces of cannabis bundled with merchandise like t-shirts and coffee mugs.
As for Canada, the supply of legal weed is so tight in Quebec and Ontario that there isn't enough legal product to support demand. As a result, consumers turn to the black market.
Between delay, tight supply, and other restrictions, the legal cannabis industry has been stifled by overregulation. If illegal marijuana is easier to come by and cheaper than legal weed, there will be demand for the black market.
That means more competition for the best legal marijuana stock to buy. But this cannabis company has managed to keep prices low and in competition with the black market.
Some analysts even say its shares could soar as much as 169% over the next 12 months.
The Best Marijuana Stock to Buy in 2019