When your power goes out, or your phone dies, it's an inconvenience.
If the power, lighting, or communications fail in an aircraft, however, that's life-threatening.
So when the aerospace industry needs to equip its fleets, it turns to the most rock-solid company it can find.
That's the stock we're bringing you today.
If you've flown on an airplane, you've almost certainly experienced this company's products. They include the outlets you plug your laptop into and the connectivity equipment that allows you to stream movies. This company's products even power the cockpit to keep the plane flying.
In other words, this company handles virtually every aspect of the communications and electronics on just about any aircraft you'll encounter.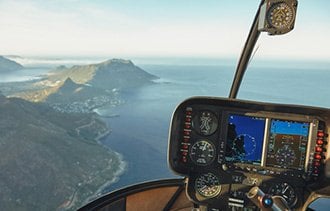 In addition to the manufacture of aircraft and satellite systems, another major driver of growth for this stock is the evolution of LED lighting. Because it's high-efficiency and low-maintenance, many institutions are retrofitting their old lighting systems with LED.
Research firm Technavio says the global commercial airport lighting market - another client base of our stock - will grow at a compound annual growth rate (CAGR) of 8% between 2019 and 2023. That's more than double the economic growth rate in the United States right now. And the switch to LED lighting is a key driver of that growth.
This stock's share price has been hurt after a couple disappointing quarterly reports. But it just shows what short memories investors have - because this company crushed its earnings report at the beginning of the year by more than 280%. That's more than enough to make up for the later misses.
And yet, the share price is lower now than it was before that stellar report early in the year.
It's a clear sign that this stock is undervalued.
Another clear sign: It just got a top score from our Money Morning Stock VQScore™ system.
Based on multiple metrics, there's good reason to believe this stock could be looking at a jump of 135% or more in short order.
So you won't want to miss this...
The Fortune 500, NASA, and the Armed Forces All Depend on This Aerospace Stock
Join the conversation. Click here to jump to comments…
About the Author
Stephen Mack has been writing about economics and finance since 2011. He contributed material for the best-selling books Aftershock and The Aftershock Investor. He lives in Baltimore, Maryland.