Like many holidays, Singles Day in China has morphed into a massive moment of commerce heavily promoted by Alibaba Group Holding Ltd. (NASDAQ: BABA).
In fact, it's become the biggest shopping day in the world.
The 2019 version of Singles Day was another record-breaker. In 24 hours, more than $38 billion was spent over Alibaba's network of e-commerce sites.
By comparison, the five days after Thanksgiving (including Black Friday and Cyber Monday) managed a total of $25 billion in sales last year.
The American equivalent to Singles Day, Cyber Monday, generated $8 billion in sales in 2018.
There is nothing like Singles Day anywhere. And that's why Alibaba stock remains a "must own" even with shares near all-time highs.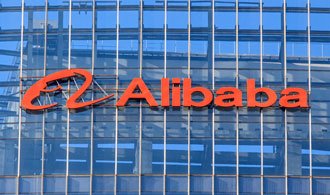 Money Morning Executive Editor Bill Patalon has been spot-on with Alibaba for years. In fact, he's been calling the company one that can build "generational wealth" since before the IPO in 2014.
Sign up for SMS so you never miss special events, exclusive offers, and weekly bonus trades.
He's right about that.
Singles Day sales alone increased by 27% in 2019. Some thought 2018 was a peak. Clearly, it was not.
And this year won't be the peak either.
That's what makes Alibaba a stock that can build generational wealth.
On November 21st, we'll be unveiling a transformational breakthrough and a $2 million "surprise." You have to see this with your own eyes to believe it. But you must RSVP now.
In 2019 alone, BABA is up 35%, compared to 24% for the S&P 500.
Every step of the way, Alibaba is reaching a new high.
Naturally, it can be intimidating buying a stock near its high. But Alibaba is still a stock to buy today, even at $184 per share.
What matters more than the price of Alibaba shares is the fundamentals of the stock.
Just because shares trade for a really high price doesn't mean shares can't go higher.
If sales and earnings are growing rapidly, the likely direction of a stock is up.
In the case of Alibaba, shares are nowhere near fully valued.
Here are the exact numbers that show me Alibaba stock has much higher to run...
Why Alibaba Stock Is Still a Buy and Hold Now