There's no question trading options is one of the best ways to multiply your returns from the stock market. But it takes more than being right about the direction a stock is going to move to have a profitable options trade.
You see, options have a limited shelf life. If you pick the right option, you can multiply the gains you would have made by simply buying the stock. But if you don't choose the right combination of options parameters, you can lose money even though you are right in your market forecast.
Today, we are going to tell you about one of the most important ways you can look at options trades to be sure you get the biggest bang for your investment bucks.
In fact, one of the simplest steps you can take to maximize your gains is to manage options premiums…
Options Premiums Are Expensive for a Reason
Let's say you've done your homework and have a pretty good idea that your favorite stock is about to break out in a new move higher. You're so confident that you want to juice your returns by buying a call option to leverage your money.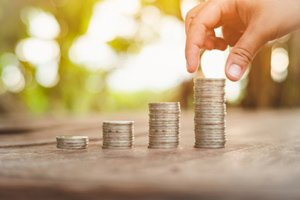 Here's the problem. There are dozens, if not hundreds, of call options on the same stock. And finding the right one can mean the difference between triple-digit gains and a bust.
Sure, you can buy a far out-of-the-money call for just a few pennies per contract and hope the stock moves enough to turn your pennies into dollars. But the stock might have to move much higher than you predicted for that to happen.
Options that are very far from the money – meaning that their strike prices are well below the current price of the stock – may not ever get to be in the money.
In other words, you like stock ABC at its current price of $40 per share, and you buy a call option with a strike price of $60 per share. Think about what has to happen.
Shares of stock ABC must rally above the $60 level just to break even. That's greater than a 50% gain, and since you own an option, you don't have years to wait for that to happen. Your cheap options may very well expire before the stock can get even close to $60, and that will render your options worthless.
How about buying an option that is deep in the money with strike prices well below the current price of the stock? In this case, even if your stock only moves up modestly, your option will still gain some value.
The problem is that these types of options are expensive. After you pay an arm and a leg for the options premium, you have to hope for a big move just to net some profit.
That's why it is important to first determine your real goal. Are you trying to hit a grand slam home run with a really cheap option? That's fine as long as you understand that you take big risks with this potential for big returns.
Or are you looking to simply multiply your potential profits over what simply buying the underlying stock can provide? If so, you're best served with options that are near the money, meaning their strike prices are close to the current price of the underlying stock.
It's about finding a balance between the two major components of an options price – time value and intrinsic value.
Options that are far out of the money are just about time value and no intrinsic value. Options that are far in the money are just about intrinsic value and little time value.
Both types can make you money, but you have to pick the right option at the right time. And your odds of not doing that correctly are rather high.
Instead, Money Morning's options trading specialist, Tom Gentile, recommends a nice mix of time and intrinsic value to yield the best results. That is, options that are near the money.
Again, you don't want to fall for dirt cheap options. And you don't want to overpay for options that are already very deep in the money.
Learn How to Harness This Powerful Options Trading Secret for Yourself
Live from his private office in Florida, America's No. 1 Pattern Trader is revealing his most lucrative options trading secret yet.
It's the reason he's able to make such fast, profitable moves on companies like Netflix, Apple, Facebook, even Amazon – the reason he's able to see major paydays long before they happen.
We're talking about the potential to see the future of any stock on the market.
And Tom Gentile's going live to show you exactly how to do it.
Believe it or not, it's as easy as a few simple clicks of your mouse…
In no time at all, you could be lining up trade opportunities one-by-one and watching as your account grows bigger and bigger.
Follow Money Morning on Facebook and Twitter.