One of the biggest fallacies on Wall Street is that bull markets have expiration dates. While it is true that the typical bull run lasts up to 10 years, there is no law that says it can't last a lot longer.
So today, we're going to show you why the market's bull run is far from over.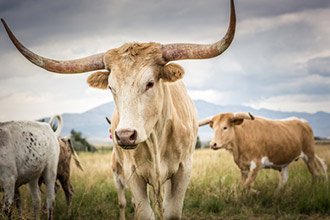 It is currently the longest bull market on record, and even one of the best performers in history. The S&P 500 has risen 330% since 2009. That's only second to the 10-year bull market of the 1990s, when the S&P 500 shot up 417%.
So the market has not been here often - it's still uncharted territory. That's why it's natural for investors to wonder when it's time to take cash off the table or get more defensive.
After all, we see headlines today saying the current push into all-time highs is a blow-off. Some investors fear the inverted yield curve we saw last summer will lead to recession within the year. Or maybe the strong bond market is a sign of a coming sell-off. Or something the Fed does could trigger a market crash.
But it's all really just a lot of fearmongering.
Right now, the stock market still enjoys good breadth, meaning more than just a handful of high-visibility tech stocks are carrying the load. And it has a solid team of leading sectors with others starting to perk up.
In other words, the market itself is telling us that this is far from over.
With that said, we have to admit that there is some risk in the short term. We'll show you what to look out for, but there's one big sign in particular that suggests the bull market is far from done...
Signs the Bull Market Has Further to Go
The short-term trend in the S&P 500 does look a bit stretched. And as the major indexes forge further into record-high ground, volume seems to be shrinking. It's down 67% since the start of the month.
That's not exactly bad, but it does suggest the market is prone to a little hiccup. After all, the S&P 500 gained a hot 8.1% since its Oct. 2 close.
Money Morning Quantitative Specialist Chris Johnson called that action FOMO - fear of missing out. Money managers were looking for a nice pullback to buy but were faced with having to chase the market higher.
Still, it would not take much more than a bit of bad news to send this herd of financial sheep to the exit doors, finally giving the market the rest it needs.
Luckily, there's none of that in the near term. Thanksgiving falls very late in November this year, and that cuts into the traditional Christmas shopping season. That is the kind of news that can pressure retail and supplier stocks.
Still, this is likely to be a short-term blip.
The bull market is still in good shape for the long haul.
And this signal shows why next year could shatter the current market highs...
Why the Bull Market Is About to Find Another Gear
[mmpazkzone name="in-story" network="9794" site="307044" id="137008" type="4"]
Money Morning's options trading specialist, Tom Gentile, has pointed out that we're heading into the final year of the president's first term.
Historically, that is good for stocks. And that's typically because the president wants to get re-elected and will do whatever it takes to keep the economy looking strong.
That could be a tall order, given the market's performance over the last three years. But when we look at some of the headlines this week, there is no reason why it should not happen. For example, we just learned that permits for new-home construction hit a post-recession record high last month. That could be just one catalyst.
And then there is the elephant in the room - the trade deal with China. While optimism over a deal remains, the day-to-day swings in negotiations hold tight the lid of uncertainty.
Imagine what will happen to stocks when a real deal is actually reached.
Investors could be ready for a near-term tumble, but there are too many reasons to believe in this bull market. If you find a stock you like, don't be afraid of a short-term dip. It's better than waiting for the dip that never comes and chasing the market from behind.
LIVE ON CAMERA: Watch America's No. 1 Pattern Trader officially become $1,050 richer in 15 seconds! And then $940 RICHER in 11 seconds... $1,260 RICHER in eight seconds... and $988 RICHER in seven seconds! You've never seen anything like this. And you may never see it again! His secret to becoming a multimillionaire is so easy that anybody can do it! Read more...