California and Nevada's legal marijuana markets range anywhere from $100 million to $3 billion. And they have some of the best marijuana stocks to invest in right now.
But that's about where these states' similarities begin and end.
If you've been reading along with Money Morning, you've likely read about the patchwork of cannabis regulations taking a big chunk out of California's multibillion-dollar market potential.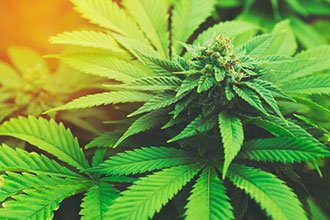 And while California is finally getting its act together to reap the benefits of its market, Nevada had its regulation and taxation laws squared away from the get-go. Because of this, its cannabis sales are in the process of rocketing 690% from 2017's $103 million to $814 million by 2025.
This level of growth potential alone makes Nevada a global marijuana powerhouse. But it gets even better. Something big happened in Nevada back in September. And it was a huge boon for some of the best cannabis stocks out there.
This is something folks won't want to wait to jump in on. And it's easy to do...
Cannabis Tourism: Alive and Well in Nevada
When most of us think of Nevada, Las Vegas tends to be the first thing that comes to mind. And it's no surprise, considering it receives over 40 million tourists each year...
Las Vegas isn't the only city in the state that receives swaths of tourists either. Reno also brought in around 5 million tourists in 2018.
And during these tourists' vacations, many of them are keen on trying one thing: cannabis. You see, if tourists wanted to try marijuana before, the go-to places used to be Amsterdam or Vancouver.
But now, marijuana markets are popping up left and right. And U.S. tourists don't have to leave the country to try marijuana out.
It's safe to say Nevada is poised to become a massive cannabis market thanks to tourism. And major cannabis firms have already begun to realize this. They know they have to set up shop in these areas - and they have to do it ASAP.
And we have two cannabis stocks that just did...
Two of the Best Cannabis Stocks to Buy Now