The Dow Jones Industrial Average (DJIA) is up 21% since the beginning of the year. And the S&P 500 is up 32%.
The major indexes haven't shown any signs of slowing down as 2019 comes to a close. And this is great news for this week's top penny stock to watch.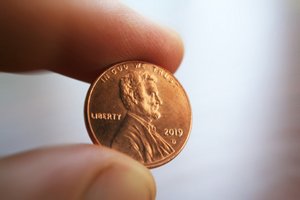 Last week, the DJIA rose over 100 points in a single day, while technology companies like Microsoft Corp. (NASDAQ: MSFT) and Alphabet Inc. (NASDAQ: GOOG) have soared to all-time highs.
This broader market surge is lifting our top penny stock pick more than 234%.
Penny stocks can skyrocket more frequently than higher-priced equities. Their low price means movement of a few cents means a large percentage change. A reviving sector, a new product launch, or even rising markets can prompt that motion.
We find the best penny stocks using the Money Morning Stock VQScore™ system.
The proprietary algorithm reviews the financials and forecasts the earnings growth of thousands of stocks. Then it shows us the stocks with the most earnings potential on the way.
Out of those stocks, we pick the ones trading under $5 to get our best penny stocks of the week.
This 234% gainer received the highest-possible VQScore.
The Week's Top Penny Stock to Watch