One pot stock is already set up for success in two states that are likely to legalize marijuana in 2020. In fact, legalization in these states is a 221% catalyst for this stock.
Arizona and Florida are both set to legalize marijuana for recreational purposes in 2020. This is a huge game-changer for our top cannabis stock.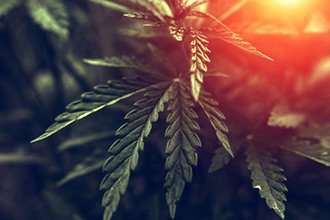 Both states are more than likely to have ballot measures for their citizens to vote on the matter in November. And both states have a majority of citizens calling for recreational marijuana legalization.
Here's why Arizona and Florida are going to legalize cannabis in 2020 – and why that's huge for one stock…
Arizona Could Be the Next Legal Cannabis State
In an Arizona poll, 52% said they would favor legalization of marijuana for adult use.
Some groups are resisting the ballot measure. But the state also has a booming marijuana industry waiting in the wings.
A number of Arizona growers and manufacturers, who have been allowed to operate since a 2010 initiative, are looking forward to the full legalization of recreational cannabis. This is in part due to the growing popularity of marijuana in the southwest and the rise of valuable "cannabis tourism" in the region.
California has been seen at the forefront of the legalization wave, but Nevada is also a growing marijuana industry, with legal marijuana sales of $103 million in 2017. In 2025, that figure is supposed to grow 690% to $814 million.
If Arizona manages to legalize recreational weed in 2020, it will join neighboring states California, Nevada, and Colorado, as well as Washington and Oregon, as a regional destination for cannabis connoisseurs.
The cannabis industry in Arizona is hopeful the ballot measure will go through. And it's good for our best cannabis stock right now, because this stock acquired new assets in Arizona last year.
But our top marijuana stock more recently bought equity in Florida…
Why Florida Is Pumping This Pot Stock
Sixty-seven percent of polled Floridians said they supported legalizing recreational marijuana. And the vote is in their hands next year.
This state also has also been incubating a booming cannabis market.
There are three petitions at play, all for legalizing recreational marijuana, which could lead to ballot measures next year. One of them has passed so far and will be under review by the state Supreme Court.
The petition, "Make It Legal," is the only one of the three that doesn't allow for home cultivation. The authors believed this would be more likely to pass the court's review.
Despite some pushback from local advocacy groups, this measure is extremely likely to go through.
The best cannabis stock right now stands to benefit from both Arizona and Florida legalization, because it has a stake in both Arizona and Florida marijuana industries.
The last time this stock saw a catalyst like this was when Illinois – the company's home base – legalized weed. It rose 77%.
Now, legalization across the United States is sending our top pot stock up 221%…
The Best Cannabis Stock to Cash In on Legalization in 2020
Join the conversation. Click here to jump to comments…
About the Author
Mike Stenger, Associate Editor for Money Morning at Money Map Press, graduated from the Perdue School of Business at Salisbury University. He has combined his degree in Economics with an interest in emerging technologies by finding where tech and finance overlap. Today, he studies the cybersecurity sector, AI, streaming, and the Cloud.