For folks looking for a way to triple their money, one of the best penny stocks to watch could be exactly what you're searching for.
That's because the smallest bit of positive news can cause a penny stock's value to soar.
Let's say you bought shares of a penny stock for $1 each. Afterward, its share price grows by a mere $0.75 per share. If you watch the stock tickers streaming across your TV, you know a $0.75 move is nothing special. But it would become an immediate 75% return on your penny stock investment.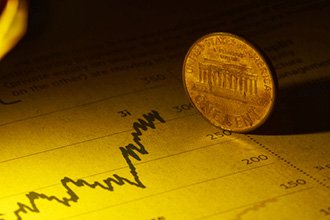 While, sure, when you think about how large-cap stocks move by dollars daily, it sounds like easy money in the bank. But the truth about penny stocks is that it's challenging to find the top penny stocks to buy.
There are around 3,000 penny stocks trading on the Nasdaq and NYSE alone. But that doesn't even cover the thousands more you can discover on the over-the-counter (OTC) exchanges.
So, while some penny stocks could realistically triple your money, others could be complete scams.
Fortunately, we can help you uncover the winners and avoid the losers when it comes to finding the best penny stocks out there.
We'll not only offer you a few tips for buying penny stocks, but we'll also show you one of the best penny stocks to watch that could gain close to 168% within the next 12 months…
How to Profit from the Best Penny Stocks While Avoiding Scams
Sure, penny stocks could potentially triple your returns, but not all of them are worthwhile.
That's why we're showing you four simple rules to follow when you decide to invest in penny stocks.
First, only invest what you can afford to lose: By nature, penny stocks are speculative plays. Because of this, we recommend investing no more than 5% to 10% of your portfolio in penny stocks.
Second, you'll want to look for penny stocks on major exchanges rather than OTCs: OTC penny stocks are fairly risky because they don't have to adhere to the same reporting rules you'd find on the NYSE or Nasdaq. While this limits your choices, the penny stocks you'll find there won't be scams.
Third, look for penny stocks that have a lot of data and information: This information might include analysts' evaluations, like target prices. Even though penny stocks may not always reach these target high prices, it does show they have potential.
Fourth, search for penny stocks that operate in emerging industries or popular markets: Penny stocks in these areas could make them primed for a buyout. And even if a penny stock's underlying company isn't profitable, it could still have great growth potential from these markets.
These are four tips to help you stay safe while discovering the top penny stocks to buy. And even though you now have the tools to find the best penny stocks, it also doesn't hurt to have some help.
That's precisely why we're showing you our best penny stock to watch.
This is an airport services firm that's profiting from the global, multibillion dollar airline industry.
The company could soar more than 168% within the next 12 months.
And it's only trading at $4.10 per share right now…
One of the Best Penny Stocks to Watch Now