The "streaming war" is in full swing after Walt Disney Co. (NYSE: DIS) released its Disney Plus streaming service on Tuesday, Nov. 12. But it's not much of a fight for what's really the best streaming stock to buy right now.
In fact, the more streaming services are added to the mix, the happier this company is. It's gone up 24% in the two weeks since the Disney Plus release.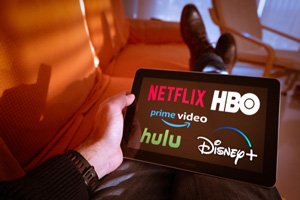 Netflix Inc. (NASDAQ: NFLX) and Amazon.com Inc. (NASDAQ: AMZN) may have enjoyed a "first to market" advantage for a while. But with the addition of Apple TV Plus, a new Disney service, and several other streaming services underway, that won't last much longer.
Right now, it's a gamble choosing which streaming service will top the others. They're all going for high volumes of high-quality content and releasing their own independent productions. Netflix has its own line of feature films and series. And Apple touted a row of icons such as Steven Spielberg and Oprah Winfrey as partners at the TV Plus unveiling a few months ago.
Lucky for our top streaming stock, it doesn't have to compete with any of that.
This is one of the best streaming stocks right now. It owns nearly 40% of the market that could be worth over $120 billion by 2025.
And the best part is that the more players join, the bigger this market is, and the more money falls into this company's pocket...
The Best Streaming Stock Is Not What You Might Think