No matter what your investment goals may be, options can help you reach them. And you don't have to become a day trader to learn how options trading works.
It's actually quite simple. An options contract gives the holder the right, but not the obligation, to buy or sell a specific amount of an underlying stock for a specific price and by a specific date.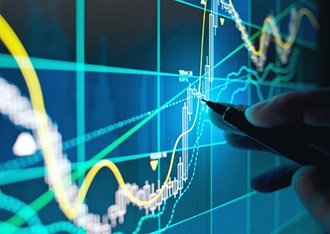 When you buy an options contract, you do not buy the underlying stock. But that does not mean you won't profit if the underlying stock moves in price.
There are two types of options: put options and call options. Holding a call option gives you the right to buy shares of stock, while holding a put option gives you the right to sell shares.
They both work the same way. The only difference is your opinion on whether the underlying stock will rise or fall in price.
Let's stick with calls right now, for simplicity.
How Call Options Work
If you think a stock will rise in the near future, you might buy 100 shares. If the stock trades at $40 per share, it will cost you $4,000. If the stock is priced at $1,000 per share, where many big tech stocks are priced today, then 100 shares will cost you $100,000. Not many people have that kind of cash lying around.
However, if you buy a call option on that $40 stock, it might cost you $3 for that option, or a total dollar amount of $300 for the underlying 100 shares. That significantly lowers the risk of investing in 100 shares of any stock.
Depending on the option you choose, each $1 increase in the price of the stock might give you a $0.25 profit in the option. It might not sound like much, but on a percentage basis, a $1 gain on a $40 stock is 2.5%. Compare that to a $0.25 gain on a $3 option for an 8.3% gain.
That's more than triple the return on just buying the stock. But that's just one of many options trading strategies to pursue…
How Put Options Work