December is historically the best month for the S&P 500 since 1950. That's why this is the perfect time to identify 2020's best profit opportunities.
We're taking a close look at the top penny stocks to buy in December 2019. Our best penny stock even offers 139% profit potential right now.
You see, penny stocks can double, triple, or even quadruple your money thanks to their low entry costs and growth potential.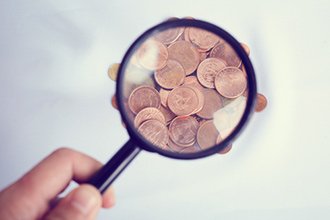 However, with over 2,500 penny stocks trading on the major exchanges, it's incredibly difficult to find penny stocks that will deliver real gains.
Instead of digging through thousands of stocks on our own, we used the Money Morning Stock VQScore™ to identify the top penny stocks trading right now.
The VQScore system scans the financials of the 1,500 most profitable companies on the market. Then, it ranks them according to their breakout potential.
We choose the highest-ranked stocks trading for around $5 per share or less – the SEC's definition of a penny stock.
That's how we came across our No. 1 pick – a potential 139% gain for penny stock investors.
We'll share that one with you in a moment. First, here's a penny stock that's poised to deliver a rock-solid 38% gain this year…
Best Penny Stocks to Buy in December 2019, No. 3: CEMIG Inc.
CEMIG Inc. (NYSE: CIG) is a Brazilian power company based in Belo Horizonte, the capital of the Brazilian state of Minas Gerais.
Operating around 50 power plants in Brazil and Chile, CEMIG is one of the largest power generators and distributors in Brazil. The firm is responsible for 12% of the nation's total energy output and is the fourth largest electric company in Brazil.
Serving roughly 18 million people in 774 municipalities across Brazil, CEMIG is perfectly positioned to take advantage of Brazil's massive boom in energy consumption.
According to a report from British Petroleum Inc. (NYSE: BP), Brazil's average growth in energy consumption is nearly twice that of the rest of the developed world.
In fact, Brazil is the world's second largest user of biofuels – fuel derived from organic waste materials.
Brazil's rapidly growing energy consumption has bolstered CEMIG's profit potential over the last few years.
Since 2015, the firm's gross profits have jumped 72%. And with Brazil's rapid pace of growth, it shows no signs of slowing down.
In fact, that's why analysts have put a $4.20 price target on CEMIG – a 38% return on today's price of $3.03.
That's a sizable return. But it's nothing compared to our next pick….
Best Penny Stocks to Buy in December 2019, No. 2: Intrepid Potash Inc.
Intrepid Potash Inc. (NYSE: IPI) is a fertilizer manufacturer based in Denver, Colo.
Intrepid is the largest producer of potassium chloride in the United States. This gives the firm a significant edge over its competitors.
Potassium chloride is the most widely used fertilizer by the nation's farming sector. And its use has been steadily growing at an accelerated pace over the last few years.
Since 2015, potassium use has jumped 15% across the United States. Intrepid's profits have jumped a staggering 732% since that year as well.
In its Q3 2019 earnings report, it saw profits up by $5.3 million year over year. Revenue increased by $2.5 million year over year.
This has been largely due to lower operating costs with the company's new environmentally friendly and cost-efficient solar evaporation ponds.
Analysts are predicting the company's share price to jump from $2.28 to $5 – an increase of 119%.
And while that's a great triple-digit gain, our top penny stock to buy this December is on track to deliver an even stronger return.
Here's our 139% gainer. This penny stock is only trading for $4.96…
Best Penny Stocks to Buy in December 2019, No. 1