With the Dow Jones and S&P 500 sitting at record highs, it's very difficult to look at stocks and say: "I need to buy this right now." This year's market rally hasn't been fueled by positive fundamentals or improved earnings. In fact, in the face of a trade war, most companies are warning about the impact of U.S.-China relations and the threat of weaker growth.
But with bond prices falling like a stone, the rally in the market has centered more around expansions of price/earnings. Simply put, some investors are willing to pay more for the same earnings than the next person. It's as if no one has learned any lessons from the last 100 years.
Eventually, someone is going to be left holding a bag of overvalued stocks when broader market sentiment sours.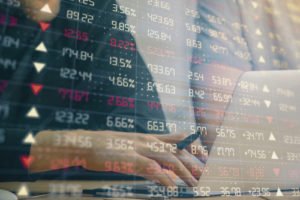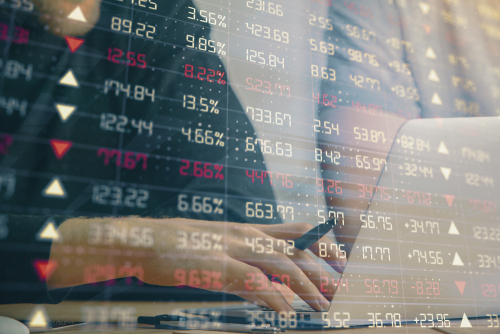 With that in mind, I'm being patient and paying very close attention to a single group of investors.
I'm not listening to price targets from Wall Street analysts. I'm not turning on CNBC to hear what a money manager is doing with his money. Instead, I'm looking at companies that have one distinct signal. And I'm not talking about moving averages or technical indicators either.
I'm simply talking about what the people who know their companies best are trading.
And it's very easy for me to do so since I know exactly where to look...
Insider Buying and Selling Can Lead You to Profits
Following the "smart money" is an investing strategy as old as time, but too often investors do it the completely wrong way.
Just look at how giddy people get about what Warren Buffett is buying and selling.
This Investing Trend Has Made Millions for Decades: In 1968, one tech IPO could have turned $50 into $5 million. Click here to see how they did it.
They follow hedge funds and 13-Fs to learn what the celebrity investors are doing. The problem with 13-Ds and 13-Fs is that they tell you what big money managers were doing with their money several months ago.
For example, when Berkshire Hathaway released its 13-F in November, it revealed that Warren Buffett's firm had taken a stake in Restoration Hardware Holdings Inc. (NYSE: RH) during the third quarter.
But if Buffett bought RH stock on July 2, how would it help you to know he purchased it five months ago? More importantly, how would you know that Buffett hasn't already unloaded the stock during the month of October or in early November?
You can't know, unfortunately.
But there is a way to find out where the real insiders are moving their money - people with actual skin in the game who know these firms inside and out.
The answer is found in another set of documents that I monitor on a day-to-day basis. These forms offer insight into ownership changes and tell us when executives, large shareholders, and other key influencers are buying or selling shares of their own stock.
Buying among these insiders is a major indicator of where the stock is heading in the future.
But we don't just buy a stock simply because the insiders are doing so. We combine this very powerful metric with other signals to get a real sense of whether we should buy, sell, or simply move on to another opportunity.
These signals aren't hard to find, but it takes some work to make sense of them.
As you know, I'm a glutton for punishment when it comes to finance and economics. I have multiple degrees in the field, and I read everything that comes out of the top finance and economic programs in the country. A lot of stuff reconfirms most of what we know about market behavior.
But every now and then, something really strikes me.
Perhaps one of the most important financial reports of this century just slipped under investors' noses this year.
As Tim Melvin noted in Max Wealth in November, "Intelligent Investing" author and Ross Business School professor H. Nejat Seyhun co-authored a paper called "Do Insiders Exploit Anomalies"?
What the study found was that the traditional metrics we use to evaluate stocks are only half right.
Analysts might cite momentum, value factors, bankruptcy metrics, or standard valuation comparisons. They might talk about indicators and Bollinger bands. They may combine value and momentum or study areas of mean reversion like I have in the past.
The reality is that none of them can truly tell the direction a stock will head next unless insider buying and selling confirms the trend.
For example, if insiders are selling their stock at the time a buy signal from these other metrics arrives, investors should walk away and move on to the next trade.
The same goes for shorting a stock. If the insiders are buying when the sell signal arrives, the probability of that stock falling declines.
It's incredibly simple. But for too many people, it's just too tempting to ignore the investors and think they know better than the people who actually run the companies.
How We Use Insider Buying and Selling
Join the conversation. Click here to jump to comments…
About the Author
Garrett Baldwin is a globally recognized research economist, financial writer, and consultant with degrees from Northwestern, Johns Hopkins, Purdue, and Indiana University. He is a seasoned financial and political risk analyst, with a focus on stocks, hedge funds, private equity, blockchain, and housing policy. He has conducted risk assessment projects for clients in 27 countries, and consulted on policy and financial operations for some of the nation's largest financial institutions, including a $1.5 trillion credit fund, a $43 billion credit and auto loan giant, as well as two of the largest Wall Street banks by assets under management.
Garrett joined Money Map Press as an economist and researcher in 2011, specializing in alternative strategies with an emphasis on fundamental and technical analysis.