Cybercrime has become one of the biggest businesses in the world.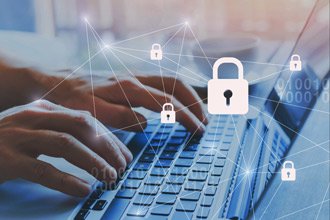 According to Cybersecurity Ventures, cybercrime will be responsible for $6 trillion in annual damages by 2021.
That's more than the GDP of 193 different countries. And it's double the figure from 2016.
In fact, Money Morning Defense and Tech Specialist Michael Robinson calls cybercrime "the black market's ultimate growth industry."
"By the time you're finished reading this sentence," Michael wrote, "a hacker somewhere in the world will have broken into a computer system on Wall Street, for instance, or the Pentagon, or at one or more of thousands of companies around the world."
Thankfully, there are tools to combat cybercrime. And investors who hitch their wagons to this booming trend can expect big rewards in the next decade.
Michael calls the cybersecurity sector a "massive, profitable tech trend." And the numbers back him up.
MarketsandMarkets projects cybersecurity sales to rise 68.2% in four years, from $137.8 billion in 2018 to $231.9 billion in 2022.
There are lots of companies to choose from in the cybersecurity sector. But to get the maximum benefit from industry growth, you'll want to pick a pure play.
That's what we've got for you today. It's a cybersecurity pure play that's expected to boost earnings per share (EPS) by 55% this year and has crushed estimates for nine straight quarters.
It's a cybersecurity stock that has a "Buy" rating from every analyst who covers it, according to FactSet.
Best of all, it's a cybersecurity stock that has a top score from our Money Morning Stock VQScore™ system.
Find out why this powerhouse is ready to take off...
From Startup to Global Leader in 22 Years, This Pick Still Has Room to Grow
[mmpazkzone name="in-story" network="9794" site="307044" id="137008" type="4"]
Radware Ltd. (NASDAQ: RDWR) is a cybersecurity firm specializing in protecting physical and cloud-based data centers.
Founded in 1997 and based in New Jersey, Radware has rapidly expanded its reach across the world. It has its international headquarters in Tel Aviv, and 1,100 employees in about 35 offices from Colombia to South Africa to China.
To illustrate its balanced customer base, 58% of Radware's revenue last quarter came from outside of the Americas. Thirty-one percent of that was from Europe, the Middle East, and Africa, and 27% came from the Asia-Pacific.
Click here to see all of our top-rated stocks, and you'll automatically get free updates on our top stocks, based on our proprietary rating system, the Money Morning Stock VQScore™.
Radware's customers include seven of the top 14 stock exchanges and 12 of the top 20 commercial banks.
One major customer, Traveltainment, relies on Radware to keep its online travel-booking system up and running 24/7. Travel agents across 12,000 global locations use Traveltainment software to book leisure travel, with up to 150 million impressions during peak hours.
Because of the amount of money being handled and the high profile of many of its clients, Traveltainment is constantly under attack by hackers. That's why it chose Radware's DefensePro solution to protect against DDoS attacks and keep the Traveltainment system running smoothly.
As a result, customer satisfaction scores went up and operational costs went down. And Traveltainment has since added Radware's Cloud DDoS Protection Service to protect against more advanced attacks.
When it comes to cybersecurity, flash doesn't count for much. Radware's success and rapid growth are a direct result of the quality of its products. So it's no surprise that those products have been racking up top industry awards year after year.
In 2018, Radware won Frost & Sullivan's WAF Vendor of the Year award. This year, it not only repeated that feat but added the Anti-DDoS Vendor of the Year award to its haul. Radware also won the 2018 Cloud Computing Product of the Year award from Cloud Computing Magazine, as well as the Fortress Cyber Security Award from the Business Intelligence Group.
Another reason for Radware's global growth is its strategic partnerships with some of the biggest technology brands in the world. The company has formed alliances with Amazon.com Inc. (NASDAQ: AMZN), Microsoft Corp. (NASDAQ: MSFT), Oracle Corp. (NYSE: ORCL), SAP SE (NYSE: SAP), VMware Inc. (NYSE: VMW), and plenty other industry leaders.
Radware's integration with these names, combined with its award-winning solutions, means that it will continue to be a top choice to protect networks and data around the world.
And a look at its numbers shows that the stock is about to take off...
Now Is the Time to Buy RDWR
Radware shares are up 6% over the last 12 months, although they've slipped from $26.38 in early August to about $24 today.
This is for a company that is set to boost sales by double-digit percentages this year, if projections hold up. It's also projected to grow EPS by 55%.
If anything, those projections are likely to be an underestimate. Radware has beat EPS estimates in nine consecutive quarters. And it hasn't been close.
Last quarter, Radware beat estimates by 52.4%. And in the previous eight quarters, it beat estimates by an average of 33%.
It's easy to see why six out of six analysts tracked by FactSet call RDWR a "Buy." Those analysts have set price targets as high as 44% above the current stock price. But even that might be low.
Radware's price-to-book ratio of 2.96 comes in at just 54% of the industry average.
That suggests there's plenty of value in this stock that hasn't been reflected in its share price. And with the cybersecurity market as a whole set to grow rapidly in the next few years, Radware may be the single best stock to take advantage of it.
Anyone Can Become an Angel Investor with as Little as $50
Angel investing used to be off-limits to the average American... but Shark Tank's Robert Herjavec said it best during this live broadcast: "The walls have finally come down. You no longer have to be rich, famous, or powerful to become an angel investor!"
Congress has now made it possible for you to take advantage of these life-changing deals.
By becoming an angel investor, you can be right there - one of the first to invest in the next Steve Jobs, the next Bill Gates, or the next Elon Musk.
And because you're there at the beginning, the upside is infinitely greater.
For so long, regular folks have been locked out... but not anymore. Click here for details...
Follow Money Morning on Facebook and Twitter.
About the Author
Stephen Mack has been writing about economics and finance since 2011. He contributed material for the best-selling books Aftershock and The Aftershock Investor. He lives in Baltimore, Maryland.