Investing in startup businesses is a way to drive your portfolio to generational wealth. That's because startup investors get in on the ground floor, long before retail investors do.
The first chance retail investors get to invest in a startup is at the initial public offering (IPO) stage, when the company becomes publicly available on the New York Stock Exchange or Nasdaq. Private investors, on the other hand, can invest in companies long before that happens.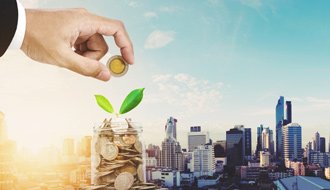 And here's the thing: Anyone can do it.
This hasn't always been the case, but the Jumpstart Our Business Startups (JOBS) Act of 2012 made startup investing more accessible to millions around the country. You no longer have to be a super wealthy institutional investor to do it. In fact, it only takes as little as $50 to get started.
If you're interested in investing in companies before their IPOs, you can follow our friend Neil Patel at the Startup Investor. He and his team are always clueing investors into the next big money-making opportunities - before they go public.
But before you start, there are some notes to consider. Here's what you're giving up when you wait for the IPO to invest.
The Advantage of Pre-IPO Investing
As long-time readers of Money Morning know, we often advise against retail investors putting their money into new IPOs.
The reason is that new IPOs become available to large institutional investors such as hedge funds and pension funds first. If they are hot to get it, the price will be bid up by their demand, before retail investors get a crack at it.
When retail investors finally have an opportunity to buy, the share price may be above what the underlying fundamentals are worth. That means the price is headed back down. This causes stocks in many IPOs to trade down or sideways after an IPO.
Just look at Uber Technologies Inc. (NYSE: UBER), the ride-hailing pioneer. It went public this past spring at around $41 per share. The current share price is $27.80. Retail investors who rushed in are now under water.
Investing in startup businesses, however, doesn't require you to wait until a stock trades on an exchange. You purchase either stock or convertible debt when the company is still private.
One popular startup investing strategy involves selling your stake slightly before the IPO, when the excitement is at peak. This way, you benefit from the interest of the large institutional money.
Before Investing in Startup Businesses...
Most startup businesses fail, statistically speaking. The reason "startup" has such a ring of success is that we usually just hear about the ones that are successful.
But the reason some startup businesses don't succeed might be because they can't find the funding they need. And that's one of the problems startup investing can fix.
Startup business investment occurs in two stages. "Angel investing" is the term for private backing between the initial founding and a $5 million valuation.
Many angel investors can be friends or family members of the founders. One of the most famous examples is Jeff Bezos, who tapped 22 family members and friends to fund Amazon. (These individuals have made an estimated 17 million percent return on their money, by the way.)
When the company gets to be valued at $5 million to $10 million, the startup investors are known as venture capitalists (VCs).
VCs are often located in venture capital firms rather than just being private investors. In fact, many of them target startup businesses they see as IPO material.
Back in the day, you had to be a friend, family member, or VC to invest in startup businesses. But the JOBS Act resulted in 240 million U.S. investors being eligible to invest in the startup business world.
And now, the Angels and Entrepreneurs Network can start you investing in startup businesses, beginning with an investment of just $50.
Here's how you can plan to do that...
Startup Business Investing: the Strategy