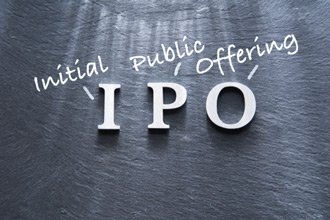 Sprout Social may be a popular marketing technology company, but that doesn't make Sprout Social stock a buy after its IPO.
Today, we're going to break down the case for investing in Sprout Social stock - and why it may not be worth the investment. Plus, we'll also show you Money Morning Defense and Tech Specialist Michael A. Robinson's favorite pick to profit from 2019's IPOs. That way, you'll get market-beating gains from IPOs without the risk of backing a clunker.
Sprout Social first announced its public offering for Dec. 13, 2019. The company plans to offer 8.82 million Class A shares between $16 and $18, with the potential to raise $158.8 million to $182.65 million at the IPO.
This is big news, considering the firm is going public after some of the most hyped-up IPOs flopped this year. Firms like Uber Technologies Inc. (NYSE: UBER) and Lyft Inc. (NASDAQ: LYFT) are down more than 30% and 40%, respectively, since their 2019 IPOs.
Test Your IPO Savvy: Do you know your IPOs? Learn how to spot the ones that can actually make you money – and leave the flops to the masses – by asking 5 simple questions. Click here for our free IPO guide.
Despite all of this, Sprout Social is taking a chance in 2019's turbulent IPO market. With its growing revenue and $800 million valuation, it has become yet another hyped-up IPO.
But with that said, you may not want to buy Sprout Social sock immediately after its IPO.
Let's take a look at how Sprout Social got its $800 million valuation - and why it might not be a buy at the IPO.
What's Driving the Hype Behind Sprout Social Stock
Founded in 2010, Sprout Social is a Chicago-based marketing media firm. But it's not just any kind of marketing media company - it develops software that allows you to manage all of your social media accounts, posts, and more in one location.
Sign up for SMS so you never miss special events, exclusive offers, and weekly bonus trades.
Through its platform, Sprout Social has tools to monitor user engagement, automated social media publishing, data analytics, and trend trackers to help its customers stay up to date on the hottest topics.
Sprout Social customers pay $99 per user per month with its standard plan. Its professional and advanced plans offer greater features for $149 and $249 per user per month, respectively.
In the nearly 10 years since its founding, Sprout Social's services have become increasingly popular. It has over 25,000 active customers, according to TechCrunch.
This has helped the company boost its revenue to $87.81 million for year-end 2018 - a 95.9% increase from 2017.
This kind of revenue growth has excited prospective investors. In fact, Goldman Sachs Group Inc. (NYSE: GS). has invested over $80 million into Sprout Social over the last three years.
On top of that, Sprout Social's latest funding round has pushed its valuation to $800 million. Once the company goes public on Dec. 13, that valuation could soar even higher.
But the company's revenue growth and valuation have some Wall Street investors overlooking some red flags...
Why the Sprout Social IPO Could Be a Bust
While the company is growing its revenue, it's nowhere near profitable, a trend among this year's IPO flops.
In 2017, the firm had $17 million in losses. By the end of 2018, those losses grew to $21 million, according to the Chicago Tribune.
Finding profits won't get any easier, considering its competition with big-name digital marketing companies like HubSpot, Ahrefs, and Moz.
Learn how to spot the IPOs that can actually make you money – and leave the flops to the masses – by asking 5 simple questions. Get our free IPO guide.
Even with its potential, Sprout Social will be a risky buy for investors until they can show a path to profitability. Plus, buying in during an IPO can be a bad deal for everyday investors.
For these reasons, we can't recommend investing in Sprout Social stock after its IPO.
It could become a good investment down the line, but we suggest waiting two or three quarters for the IPO volatility to settle and to see if the company can find profits.
Instead, we have an even better way to play the 2019 IPO market.
Michael Robinson says his play is not only a great way to get exposure to new and exciting IPOs, but it's also a stable and reliable investment that has crushed the long-term market...
The Best Alternative Play to Sprout Social Stock
Join the conversation. Click here to jump to comments…
About the Author
Daniel Smoot is a Baltimore-based editor who helps everyday investors with stock recommendations and analysis. He regularly writes about initial public offerings, technology, and more. He earned a Bachelor's degree from Towson University.