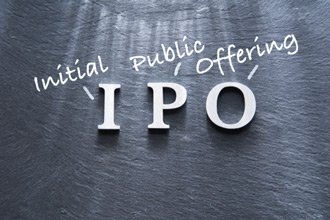 Sprout Social may be a popular marketing technology company, but that doesn't make Sprout Social stock a buy after its IPO.
Today, we're going to break down the case for investing in Sprout Social stock - and why it may not be worth the investment. Plus, we'll also show you Money Morning Defense and Tech Specialist Michael A. Robinson's favorite pick to profit from 2019's IPOs. That way, you'll get market-beating gains from IPOs without the risk of backing a clunker.
Sprout Social first announced its public offering for Dec. 13, 2019. The company plans to offer 8.82 million Class A shares between $16 and $18, with the potential to raise $158.8 million to $182.65 million at the IPO.
This is big news, considering the firm is going public after some of the most hyped-up IPOs flopped this year. Firms like Uber Technologies Inc. (NYSE: UBER) and Lyft Inc. (NASDAQ: LYFT) are down more than 30% and 40%, respectively, since their 2019 IPOs.
Test Your IPO Savvy: Do you know your IPOs? Learn how to spot the ones that can actually make you money – and leave the flops to the masses – by asking 5 simple questions. Click here for our free IPO guide.
Despite all of this, Sprout Social is taking a chance in 2019's turbulent IPO market. With its growing revenue and $800 million valuation, it has become yet another hyped-up IPO.
But with that said, you may not want to buy Sprout Social sock immediately after its IPO.
Let's take a look at how Sprout Social got its $800 million valuation - and why it might not be a buy at the IPO.
What's Driving the Hype Behind Sprout Social Stock
Founded in 2010, Sprout Social is a Chicago-based marketing media firm. But it's not just any kind of marketing media company - it develops software that allows you to manage all of your social media accounts, posts, and more in one location.
Through its platform, Sprout Social has tools to monitor user engagement, automated social media publishing, data analytics, and trend trackers to help its customers stay up to date on the hottest topics.
Sprout Social customers pay $99 per user per month with its standard plan. Its professional and advanced plans offer greater features for $149 and $249 per user per month, respectively.
In the nearly 10 years since its founding, Sprout Social's services have become increasingly popular. It has over 25,000 active customers, according to TechCrunch.
This has helped the company boost its revenue to $87.81 million for year-end 2018 - a 95.9% increase from 2017.
This kind of revenue growth has excited prospective investors. In fact, Goldman Sachs Group Inc. (NYSE: GS). has invested over $80 million into Sprout Social over the last three years.
On top of that, Sprout Social's latest funding round has pushed its valuation to $800 million. Once the company goes public on Dec. 13, that valuation could soar even higher.
But the company's revenue growth and valuation have some Wall Street investors overlooking some red flags...
Why the Sprout Social IPO Could Be a Bust
While the company is growing its revenue, it's nowhere near profitable, a trend among this year's IPO flops.
In 2017, the firm had $17 million in losses. By the end of 2018, those losses grew to $21 million, according to the Chicago Tribune.
Finding profits won't get any easier, considering its competition with big-name digital marketing companies like HubSpot, Ahrefs, and Moz.
Learn how to spot the IPOs that can actually make you money – and leave the flops to the masses – by asking 5 simple questions. Get our free IPO guide.
Even with its potential, Sprout Social will be a risky buy for investors until they can show a path to profitability. Plus, buying in during an IPO can be a bad deal for everyday investors.
For these reasons, we can't recommend investing in Sprout Social stock after its IPO.
It could become a good investment down the line, but we suggest waiting two or three quarters for the IPO volatility to settle and to see if the company can find profits.
Instead, we have an even better way to play the 2019 IPO market.
Michael Robinson says his play is not only a great way to get exposure to new and exciting IPOs, but it's also a stable and reliable investment that has crushed the long-term market...
The Best Alternative Play to Sprout Social Stock
[mmpazkzone name="in-story" network="9794" site="307044" id="137008" type="4"]
Michael A. Robinson's favorite play right now is First Trust US Equity Opportunities ETF (NYSEArca: FPX).
The reason behind this is the fact that the fund has holdings in companies and spin-offs that have recently held IPOs. Because of this, it's managed to capture 85% of the value of stocks that have gone public for four years straight.
That's pretty incredible, and that amount of IPO exposure is something most everyday investors can't match on their own.
What makes FPX so compelling is that it seeks to mirror the broader market for new stock issues.
While 60% of its holdings include tech and life sciences stocks, the remaining 40% offers exposure to a wide variety of companies ranging from the auto industry, heavy industry, energy, finance, and even retail. So, FPX is great for those interested in tech companies that have recently gone public, but it's also diverse enough to match the broader market.
For FPX's holdings, the average market cap is $8.9 billion. This means the firms are small enough to offer lots of price appreciation but also big enough to have a healthy cash flow and volume. And FPX's managers have been savvy enough to buy shares at enviable entry points, according to Michael Robinson.
Some of FPX's most exciting stocks include:
Hewlett-Packard Enterprise Co. (NYSE: HPE) - Founded in Palo Alto, Calif., back in 1939, this is a tech firm that now focuses on artificial intelligence (AI) and supercomputing. Recently, HPE bought the legendary supercomputing firm, Cray Inc., for $1.4 billion. This will surely benefit the firm as Accenture reports that AI-driven supercomputing will be worth $8.3 trillion in the United States alone within the next 15 years.
Alcon Inc. (NYSE: ALC) - ALC is the biggest eye-health company in the world, and a recent demographic trend could greatly benefit the firm. By 2050, ALC reports that 5 billion people could become nearsighted. That's nearly half the projected global population. So, long-term prospects are looking great. But even in the short term, ALC has doubled its sales growth from emerging eye-care markets in Russia, China, and Brazil.
Okta Inc. (NASDAQ: OKTA) - This is a cloud-based security software company with famous clients like the U.S. Federal Communications Commission, Fresh Del Monte Produce Inc. (NYSE: FDP), and The Western Union Co. (NYSE: WU). But it's also partnered with Palo Alto Networks Inc. (NYSE: PANW) and Amazon,com Inc. (NASDAQ: AMZN). Its total number of clients includes over 7,000 companies that Robinson says are interested in Okta's ability to provide more than 6,000 prebuilt cyber integrations.
PayPal Holdings Inc. (NASDAQ: PYPL) - PYPL the famous one-stop shop for the latest and greatest commerce tools. It offers its customers a variety of commerce and payment solutions that used to be exclusive to the big industry players. Now, everyday people have access to invoicing software, intuitive point-of-sale systems, mobile card readers, smart analytics, and business funding. And close to five years ago now, it purchased one of the most popular payment apps out there, Venmo - which has a massive, 40-million-user long-term customer list and appeals to the millennial demographic.
Right now, FPX stock is trading for $78.29 per share. That's priced cheaper than many of its portfolio holdings already.
Even with its great performance, its price means you're not paying a premium to own shares. In fact, management fees on the fund are a small 0.6%. Plus, what certainly helps FPX's case is that it has a history of beating out the S&P 500 by anywhere from 15% to 40%, according to Michael Robinson.
So, FPX is a very cost-effective investment for everyday investors to profit from the biggest IPOs.
Now, if you're interested in investing exclusively in IPOs due to their huge potential upside, you might not be as interested in FPX.
Fortunately, that's not a problem. We've got a way for you to invest in some of the hottest firms around the globe before they even go public.
And you can start with as little as $50...
Hyped-Up IPOs Can't Hold a Candle to the Profit Potential of Angel Investing
For decades, everyday folks relied on IPOs to potentially cash in for big returns. But you can actually make even bigger gains by investing in firms before they go public.
In fact, savvy investors could be looking at once-in-a-lifetime windfalls through angel investing.
One small investment could turn into hundreds, thousands, or even millions of dollars. Those are returns you just won't find with IPOs...
That's where the Angels and Entrepreneurs Network comes in.
You see, an Angels and Entrepreneurs Network subscription can help everyday investors generate the kind of returns that were once exclusive to the hyper-wealthy.
And you could do it with as little as $50... Get started here.
Follow Money Morning on Facebook and Twitter.
About the Author
Daniel Smoot is a Baltimore-based editor who helps everyday investors with stock recommendations and analysis. He regularly writes about initial public offerings, technology, and more. He earned a Bachelor's degree from Towson University.